The Investment Portfolios Update is a bit late this month. I've been busy with other stuff so it's taken a little while to get around to it. This update covers investments up to July 31st. All charts and investment figures on the website are up to date to that point.
On top of that, not a great deal has changed in July. The Peer to Peer lending Portfolio is back within normal ranges & the Crypto Portfolio had come back a bit in July but is not at a wholly different level than it was in June, although it's certainly picked up in August so far.
Growth Portfolios continued in the right direction, I still feel like there is a good possibility of a significant pullback in the near future. But gut feelings are rarely correct in the financial markets I find, so I just leave everything as is and stick with the plan.
Peer to Peer Lending Platforms & Portfolio Update
Total Peer to Peer lending investment sat at £194,220 at the end of July 2021. Current overall portfolio XIRR is at 5.49% trending slowly upwards. All lending figures are available on the Tracking sheet in the Peer to Peer Lending Portfolio.
In July I moved some funds from Loanpad to Kuflink & CrowdProperty, the reason being that I think the opportunity to earn 6.5%+ with these platforms is currently not much more risk than Loanpad at 4%. With inflation looking like it might not subside for a while, it makes sense to try and keep ahead of it if at all possible. Loanpad is always the safest platform out there in my opinion, but of course the lower rates reflect that. The property development market in the UK is going from strength to strength and defaults rates are at the lowest in a long time, so I'd like to make hay while the sun is shining as the old saying goes. Plus I'm willing to take a little more "perceived" risk in order to make a little more return.
Apart from that, it was a very quiet month in Peer to Peer lending with everything else just about normal.
You can always see the live Peer to Peer Lending Portfolio data here >>
Individual Peer to Peer Platform Updates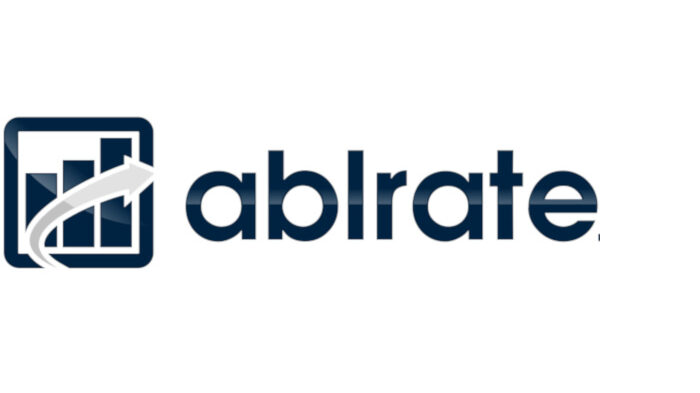 Visit Website
Ablrate again brought a few more loans to the table, they looked pretty decent but I still haven't found the time to get serious about adding to my investment with them. I really need to get back to it as they do seem to be picking things up and the types of loans they write offer another good way to get diversified into other types of investments instead of just property.
I withdrew a bit of paid-back capital (£52) but apart from that, nothing new here.
Here is a view of my Ablrate account as it stands at the end of July 2021.
My current Ablrate Investments. The same 2 loans as last month still on hold. The portfolio loan is now in default, and the Air Freight company is being liquidated and they are selling off the aircraft. Last update was they had offers on the aircraft so hopefully some of this will be paid back soon.
There will always be defaults with higher risk loans like are available on Ablrate. The thing to watch is how they are dealt with by the platform. Ablrate have a very good track record of recovering funds upon default, although of course this can take a long time. I'm happy in this case that with both loans I had risked very little capital.
My Ablrate Strategy.
There are some great returns available through Ablrate if you're willing to put the time in to do the research and buy the best loans. Up to 15% per annum. One of the best rates of all UK Peer to Peer lending sites.
For some it will be totally worth the effort. For me with my "Lazy Investor" attitude, the time commitment required exceeds my enthusiasm at the moment. That may change in the next few weeks, but for now I don't have the time to diversify a significant amount of capital in the way I would like.
If you do have the time to spare, Ablrate are one of the best paying lenders out there as far as returns go. The fact that they are still around after the pandemic also has to say something about their business model and the saftey of the platform.
Ablrate Signup & Cashback Offers**
£50 Ablrate Cashback on £1000+ investment for New Investors
Use this link to qualify for Ablrate cashback or to signup >>>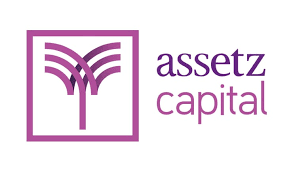 See Full Assetz Capital Review
Visit Website
Nothing new with Assetz Capital in July. They still appear to have an excess of investment capital so they are working on getting new loans in. Even though I have most of my capital in the 30 Day Access Account, there is almost £160 still indicated as not invested and not earning interest. At least it's not a lot of money in the whole scheme of things.
Here's what my Assetz Capital account looks like now:
My Assetz Capital Strategy.
I'm a little over £17k invested with Assetz Capital. If they get more loans available so they can keep capital invested, I will have no problems moving more money there. For now though, it's pointless investing more as there would likely be cash drag while it's waiting to be invested.
Assetz Capital Signup & Cashback Offers**
No current Cashback Offers
Use this link to check for new offers or to open account >>>
Visit Website
CrowdProperty are still putting out 8-12 loans per month it seems. I don't know how they do it but interest rates are still very attractive and the loans still get filled in seconds.
Now, a bit of a gripe; this last month (July) they have been trying this new approach to filling some loans using ONLY auto-invest. I guess they are trying to let more investors get in to loans who can't manually invest. Auto-invest has obviously been used for a long time for investors that can't be sat in front of their computers when the loans become live. This is all well and good, but if you COULD be sat waiting and manually invest, you could get more capital into loans.
The problem with this new strategy of "only auto-invest" on some loans, is that CrowdProperty's auto-invest leaves a lot to be desired. It only allows a maximum of 20% of your auto-invest account value to be invested into any single loan, so you have to have a bunch of cash sat their earning no interest waiting to be invested. On top of this, there are so many investors trying to get into loans that often you can't even get 20% on the account invested.
Anyway, gripe over. There are still many loans available for manual investment, so I was able to pick a few of those up in July.
I'm still loving CrowdProperty. Great risk/reward and basically does what it says on the tin. Just wondering if I should really be telling everyone how great they are as it just makes it harder for me to invest 😂😂
The XIRR jumps up and down with both CrowdProperty and Kuflink as returns only typically come back when loans are repaid, so it's not a straight income line like Loanpad or easyMoney. Income is erattic as you can see from the lender spreadsheet in the Peer to Peer Lending Portfolio.
Here are some of the loans I got into in July:
Here's a screenshot of my CrowdProperty account at the end of July 2021.
My CrowdProperty Strategy.
My strategy since the beginning with CrowdProperty is to invest £500 into almost every loan they have for good diversification. If the LTV is low, and it's a tranche 1, I'll invest £1000. I do a little due diligence on each loan before it goes live. Once in a while I see something I don't like the look of and I don't invest in that particular loan. I'll often look closely at higher level (numbers) tranches and pass over some of them at times. Overall though, that happens very infrequently so it's pretty much £500 or £1000 into each loan.
CrowdProperty Cashback & Signup Offers
No current CrowdProperty Cashback Offers
Use this link to go to CrowdProperty's website and check for new offers, or to open an account >>>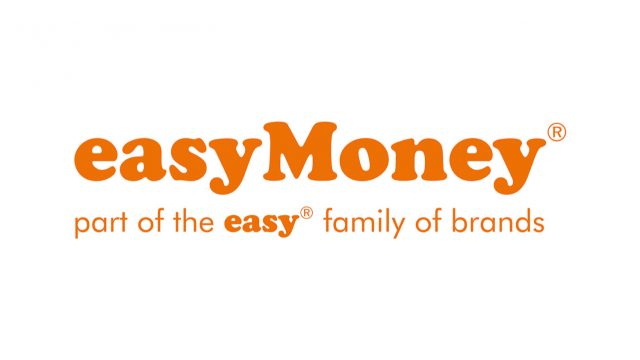 Visit Website
easyMoney was another new investment for me in April. I wrote more in detail about them in the May update.
I'm still happy about my investment with easyMoney, the interest still rolls in every month similar to Loanpad. Unfortunately they are another platform that have been a victim of their own success where it's now taking longer than usual to get funds distributed. Not too long, but not as quick as usual.
The next unfortunate item is that easyMoney are reducing interest rates for new capital. The Premium Plus rate which I'm currently getting is going from 6.06% to 5.02%. Quite a significant reduction, but I'm not really surprised as Loanpad (which I consider to be very similar to easyMoney) is already at 4%.
Here's the email that came in on August 6th:
I think easyMoney are still a good investment option for diversification, even with the lower rates they are still competative, providing you don't mind waiting a little while to get your capital invested.
Here's my easyMoney account information for the end of July, 2021.
Here's a screenshot of the easyMoney Dashboard
My easyMoney Strategy
There's no real strategy required for easyMoney. Just deposit your capital and start earning interest. There's really nothing else to do.
easyMoney Cashback Offers & Signup Links**
Click here to check for new easyMoney cashback offers >>
Signup for easyMoney ISA Account >>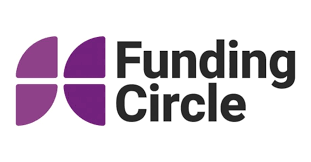 See Full Funding Circle Review
Visit Website
No change with Funding Circle this month. Just withdrawing capital as it's repaid as there is no option to reinvest currently.
I withdrew £455 from monthly repayments. This went over to Kuflink where I'm averaging over 6.64% returns right now.
Here is how my Funding Circle account looks as of July 31st. You'll note that Funding Circle's calculation of XIRR is at 4.2% while my own calculation puts it at 3.44%. Not a great risk/reward ratio in my estimation. Lots of defaults & no provision fund makes for much higher risk.
My Funding Circle Strategy.
I've been drawing down my Funding Circle account since July 1st 2019 – trying to sell out and get my capital back after events that unfolded in 2019. You can read more about it in the Funding Circle Review. There is also no option to invest in Funding Circle currently as they are not accepting investment from retail investors.
Visit Website
I increased my investment once again with Kuflink by £5,350 in July. In my estimation they are about the best risk/reward platform out there where it's still possible to get good amounts of capital invested into without any cash drag.
Loans are still available for several days giving us time to get invested, and they bring such a good number of loans in every month you still have choice of what level of risk you want to take, and you typically get more than a few seconds to think about it before you invest.
I really hope they keep up the good work as they are now my largest lending account by far with just under £50k invested, returning an average XIRR of 6.64%. Plus no investor has ever lost capital to date, even through the COVID situation. Absolutely outstanding!
Here's my account as it stands at the end of July 2021.
Here's a list of all my current Kuflink loans. Nothing in default, just a couple awaiting status updates (typically means they might be a couple of days late or the loan is about to repay or be restructured).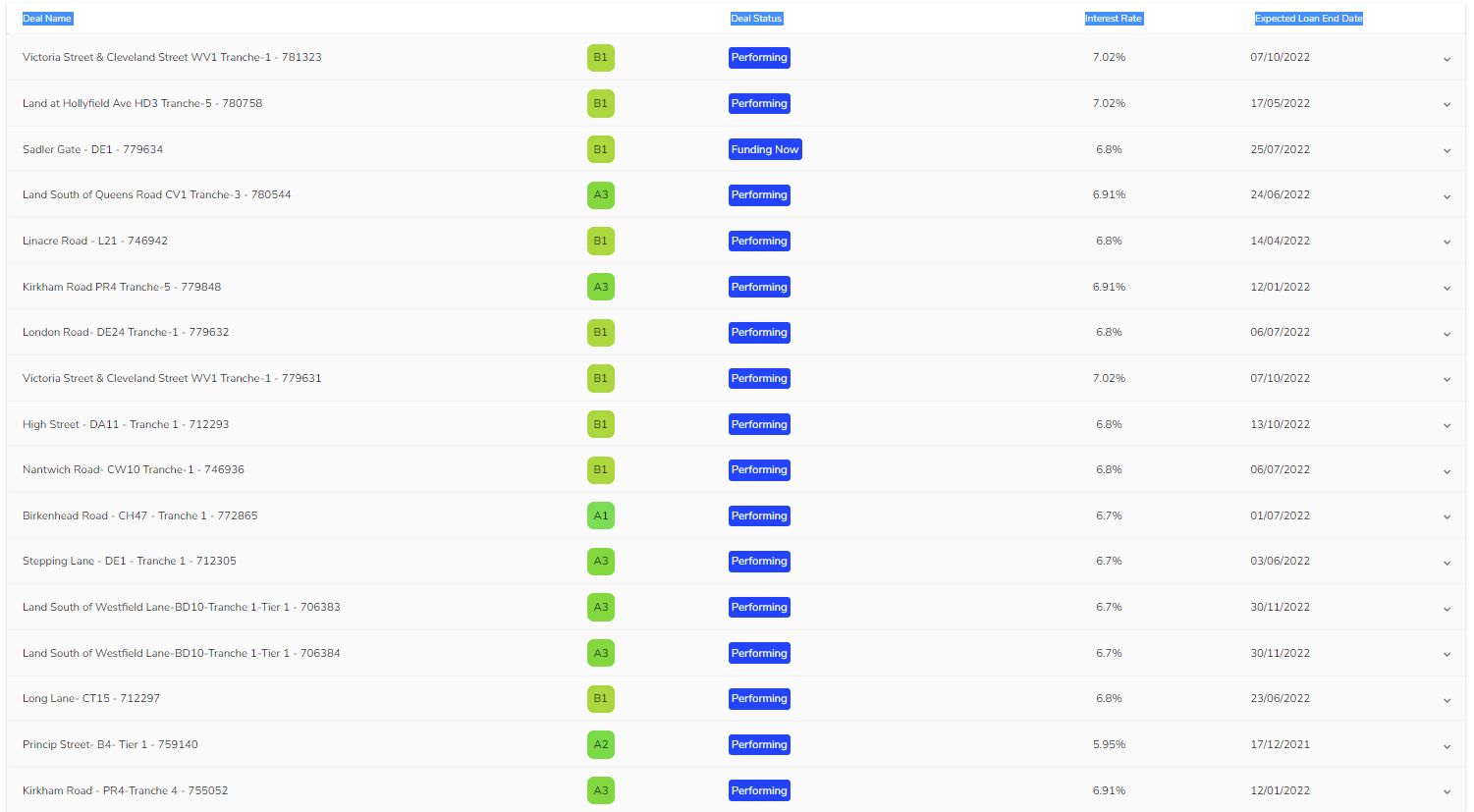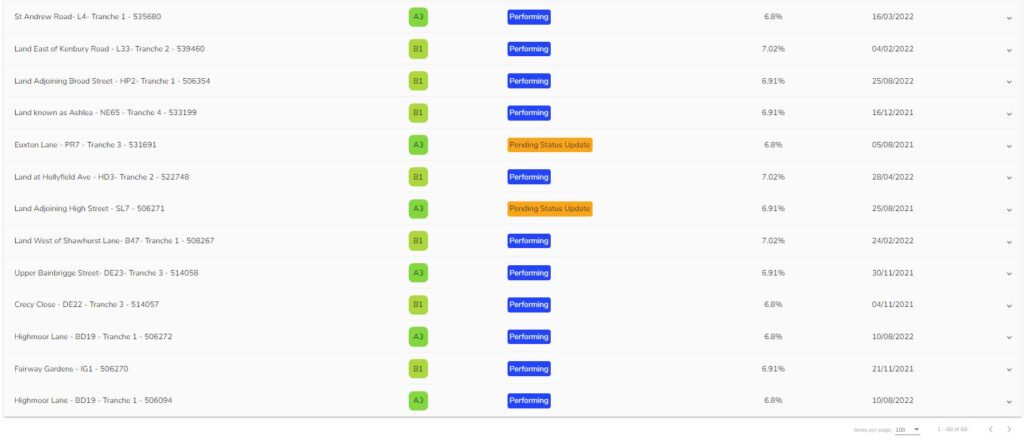 You'll note I'm in multiple tranches of some loans & I'm ok with that. Sometimes I look at a loan and decide I want more money in it at a higher rate (and a little more risk of course) so I take positions in later tranches.
Even as I write this update, I just took a look at the Kuflink Select Invest page and there are plenty of loans available to get capital in to if you wish. Some are multiple tears of the same loans, but the point is you can still get capital invested at a decent return in a safer platform without cash drag being an issue.
Also take a look at some of the LTV's (15%, 25%, 31%, 40%). They are "Loanpad level" with a 2%-3%+ higher return. Can't fault that.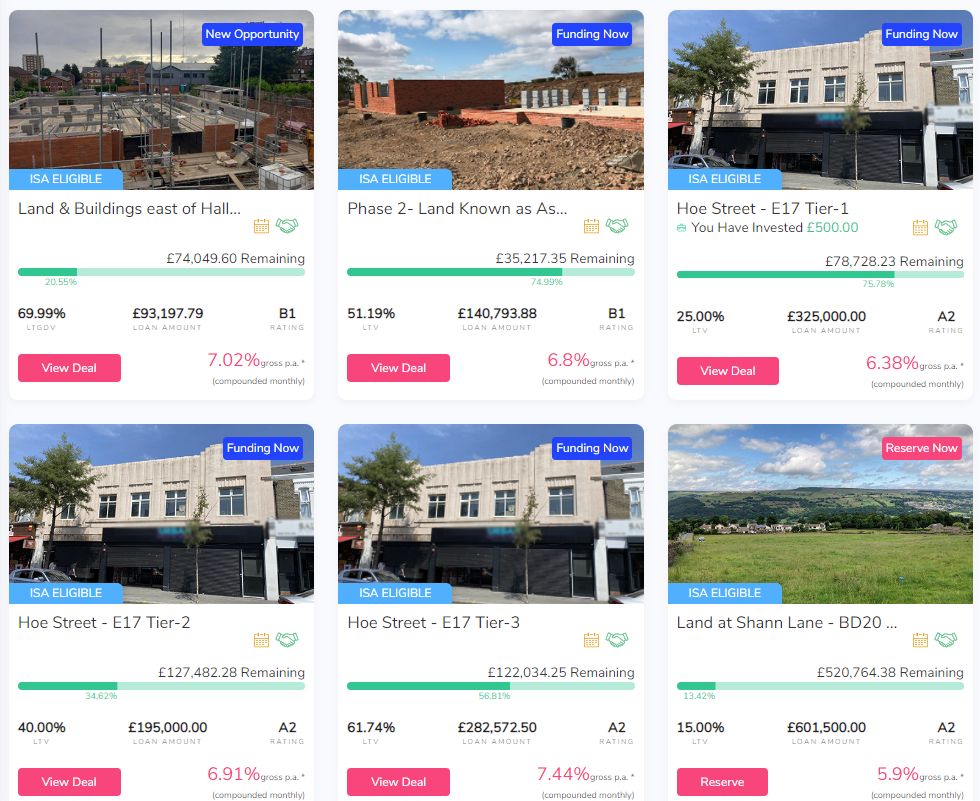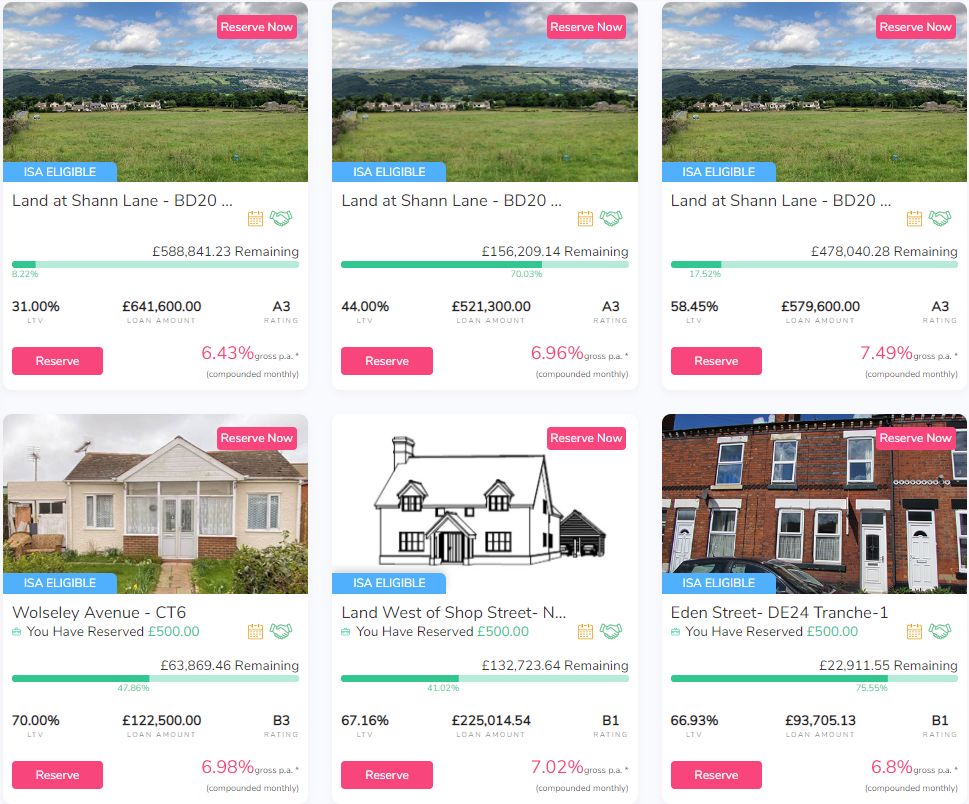 My Kuflink Strategy.
I continue to invest around £500 into almost every loan Kuflink brings with an LTV over 50%. For loans with LTV's under 50% & first legal charge (& usually tranche 1), I often invest £1000. As with CrowdProperty I do a little due diligence and if I see something I don't like, then I don't invest. That does not happen often though as Kuflink do great due diligence themselves, so it's pretty much £500 or £1000 into every loan.
Kuflink Cashback & Signup Offers**
New Kuflink customers receive the following Kuflink cashback on an investment of £1000 or more when they use signup links from obviousinvestor.com. Must invest into loans within 14 days of first investment to qualify for cashback.
| | |
| --- | --- |
| Investment amount | Cashback |
| £ 1,000.00 – £ 5,000.00 | 2.50% |
| £ 5,000.01 – £25,000.00 | 3.00% |
| £ 25,000.01 – £50,000.00 | 3.50% |
| £ 50,000.01 – £99,999.99 | 3.75% |
| £100,000.00 | 4.00%* |
*Cashback capped at £4,000.
Use this link to signup & qualify for the current Kuflink cashback offer >>>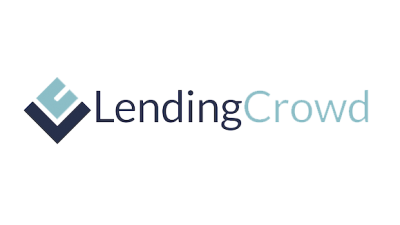 Visit Website
No changes. Just withdrew a little capital which was paid back.
Recap:
I decided to retrieve capital (where possible) from lenders who have unsecured loans to reduce my overall exposure to Peer to Peer lending when the pandemic hit. Although LendingCrowd do have some secured loans, many just have directors personal guarantees. Historically, trying to recover from just these personal guarantees has been hit and miss. So, I made an early decision to withdraw my capital.
I was able to sell about 75% of the loans as I was early to start selling in March 2020.
Repayments have still been coming in slowly for the last year and LendingCrowd are currently lending only through the UK government backed CBILS scheme and as such are not accepting new capital from retail investors. Hopefully when things get back to some form of normality, LendingCrowd will open its doors to retail investors again.
Here is a screenshot of how my account looks currently
My LendingCrowd Strategy.
As mentioned previously; LendingCrowd are currently lending only through the UK government backed CBILS scheme and as such are not accepting new capital from retail investors.
As soon as they start accepting investments again, I'll make a decision on if & when to increase my investment again with LendingCrowd.

Visit Website
I decided with withdraw some capital from Loanpad, the only reason being I had run out of free capital in GBP, I didn't want to change any more USD to GBP at the current rates, and I want to try and get my overall P2P lending portfolio XIRR up, so I moved it to Kuflink & CrowdProperty as they are both paying higher returns and still bringing plenty of good quality loans.
Loanpad is obviously classed as just about the safest lender out there, but I'm willing to take a little more risk for better returns. That being said similar to Loanpad, neither Kuflink nor CrowdProperty investors have ever lost a penney to date, so I'm not sure how to technically say they are any higher risk.
Here is a screenshot of how my Loanpad accounts (standard & ISA) looked at the end of July 2021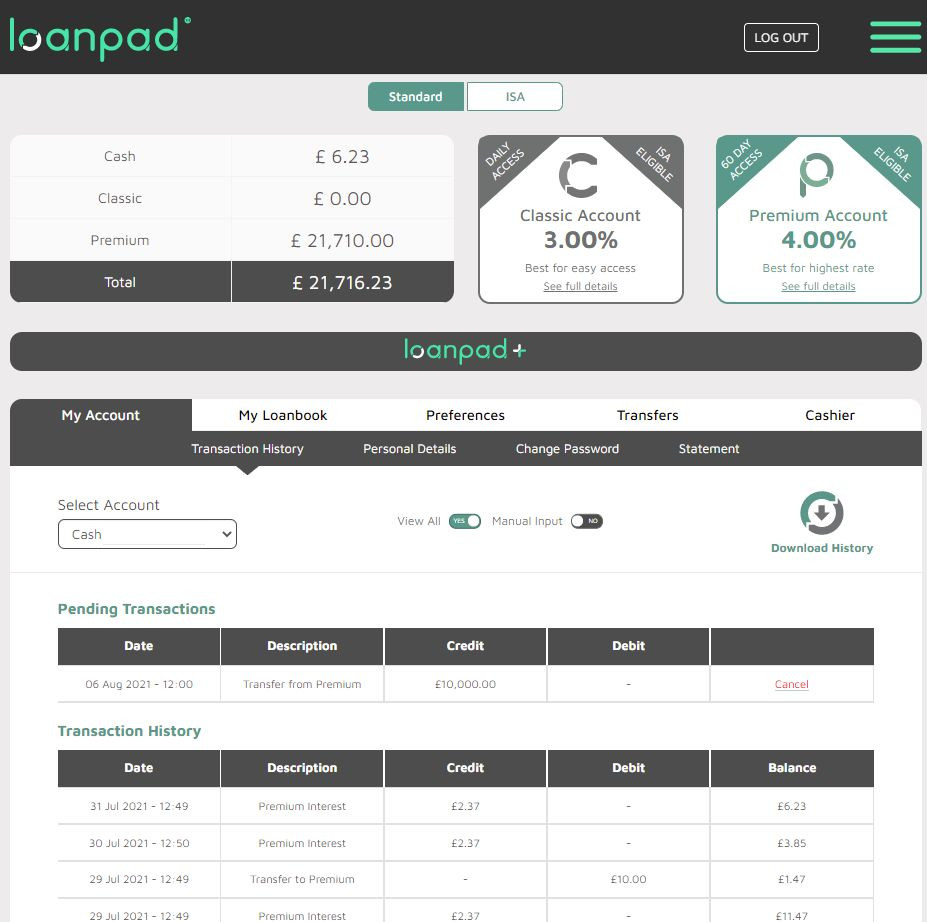 My Loanpad Strategy.
There's not really any strategy necessary with Loanpad. Just deposit your funds, choose your account & done. Nothing more you can do even if you wanted, it's all taken care of for you behind the scenes. Of course 3% or 4% aren't huge returns as far as some P2P platforms go, but I believe they are about the safest lender out there for the risk/return and that's the reason they are one of my largest lending accounts by value.
Loanpad Cashback & Signup Offers**
£50 bonus if you invest into a lending account a minimum of £5,000 within 4 weeks post registration and keep it invested for 1 year
£100 bonus if you invest into a lending account a minimum of £10,000 within 4 weeks post registration and keep this invested for 1 year.
Use this link to visit the Loanpad website & qualify for Loanpad cashback offers >>>
Visit Website
As mentioned in last months update – Unbolted have been getting a few more loans through so cash drag has been going down a bit. I sent over another £1000 and so far about half of it has been invested into loans.
Unbolted are a great lender and I love the fact that they are not real estate property loans. Just something different to diversify into & they have a great track record.
In case you're unfamiliar; Unbolted offer pawnshop style loans to the general public with very liquid assets. These types of assets can be sold very quickly upon default so the demand for Unbolted loans exceeds the available loans.
I have been lending with Unbolted for a few years now, and although there have been many defaults, assets have always sold at more than the outstanding loan principle and I have always been paid back both principle and interest very quickly. Loans are short to medium term in nature so a complete exit can be had by turning off auto-invest within 3 to 12 months.
Unfortunately the only problem with Unbolted is getting capital invested because they have so few loans now, and too many investors with a lot of capital waiting to get in. Although it looks like that may be changing, so I'll be keeping an eye on them and adding capital as needed.
Here's a screenshot of my account as it stands at the end of July, 2021.
Here are some of the recent loans capital has been put into by auto-invest in July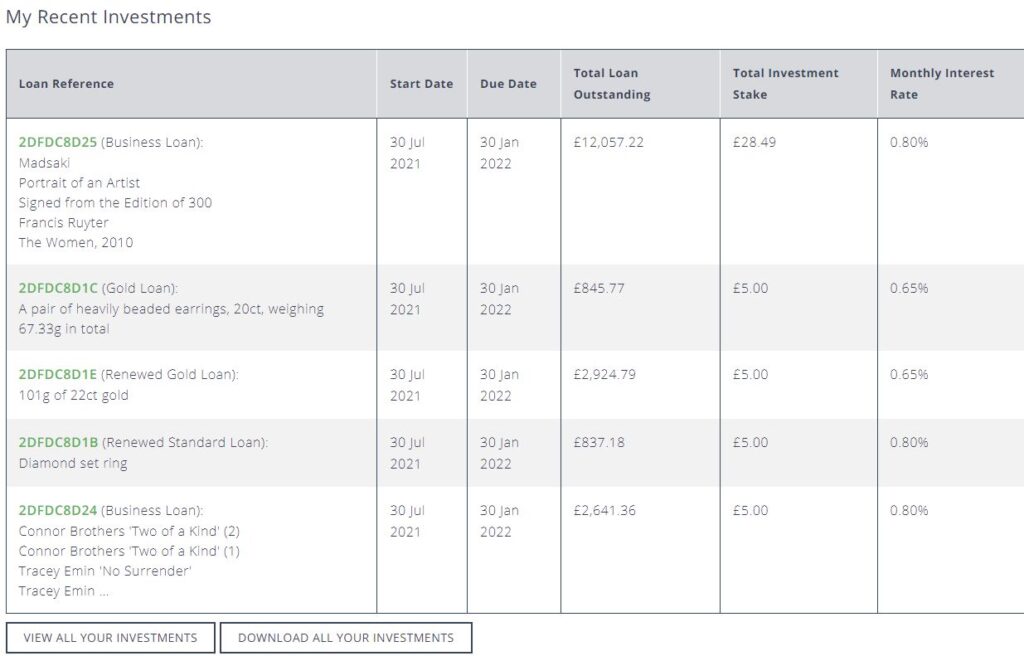 My Unbolted Strategy.
I would happily invest more capital with Unbolted if I could get it invested without the cash drag and good diversification. I really love the platform and I've been lending with them for a long time now.
The fact that I was able to send over another £1000 in July hopefully means that things are looking up!
Unbolted Cashback & Signup Offers**
No current cashback offers.
Use this link to signup with Unbolted >>>
EURO Lenders Update
I have been drawing down my Euro investments slowly as because I live in Portugal some of the time, when I'm here I live on Euros. So I have been using the Euros that I have invested in Euro Lenders for living expenses.
Typically I would change US Dollars or GB Pounds for Euros, but the Euro has been rising rapidly recently against the USD, and the GBP has still not recovered fully from Brexit. So I decided to use the Euros I have before changing more at this high rate in the hope it comes back down soon.
If you have Euros to invest and are looking for ideas. There are a few Euro Lenders that have come through the pandemic and seem to have been largely unaffected, namely Crowdestor, Swaper, Peerberry & Robocash have all done what they are supposed to do. I will invest in these all again once I am ready to invest Euros again. I believe they are all decent investable companies paying very good returns. Mintos is also worth investing in as long as you realize you're not investing in Mintos, you're investing in their LO's, and as such you should pay more attention to them than to the platform. The new news is that Mintos is about to become a regulated lender, and as such will become more interesting. I'll be watching to see if they have more GBP loans as they used to.
Securities, Bonds, Gold & Crypto Portfolios
Everything performing as expected. 7.22% YTD growth, averaging 16% per annum over the last 16 years (longer actually, that's just how long I have back-data for). That does not include a factor for inflation. If inflation is taken into consideration, it's still well over 10% per annum which I'm more than happy with. This portfolio is where most of my personal assets are invested.
Again, everything performing as expected. Differences in returns are due to the multiple currencies and asset performance from the separate countries they are invested in. Overall they still perform relatively well. The USD assets always perform better because the US markets generally perform better. After all, it is still the biggest economy in the world.
The Permeant Portfolio assets have performed this way for the last 100 years, so I would be surprised if anything changes in my lifetime.
I use Kraken & Binance for my Crypto Portfolio (buying/selling/staking). And I use the Ledger Nano X & S for Crypto offline cold storage.
Visit Kraken
Visit Binance
I'm still waiting for a pull back to the 200 week moving average before buying any further crypto assets. You can read more about why in last months update rather than rehashing my reasoning for it here.
It is starting to look like I may have missed the pullback this time around, although it could still be a "bull-trap" with another down-move coming. I just wasn't comfortable diving in to BTC or any other asset when it hadn't returned to that 200 WMA after it has done it so many times before. It could still happen though, so I'm going to wait and see what happens. There is no rush, I think the crypto market is really just getting started & I'm still making rewards through crypto staking with many assets.
On the bright side, as I type this (August 15th) my portfolio is back to being in profit. Considering it was down almost 20% at one point in July, that's quite a turnaround.
I'm in no mad rush to jump in to more crypto assets until it pulls back enough. As mentioned earleir; I'm still staking many of my crypto assets and making monthly returns at some pretty high percentages.
I stake ATOM & KAVA through Kraken (here is a screenshot of my Kraken staking account) 7% return on ATOM % 20% on KAVA:
I stake my Ethereum (ETH) through Binance.com (the ETH have actually been converted to BETH until until the next phase of Ethereum development is released). Currently making about 5% per annum on ETH.
Here is a screenshot of my Binance staked BETH.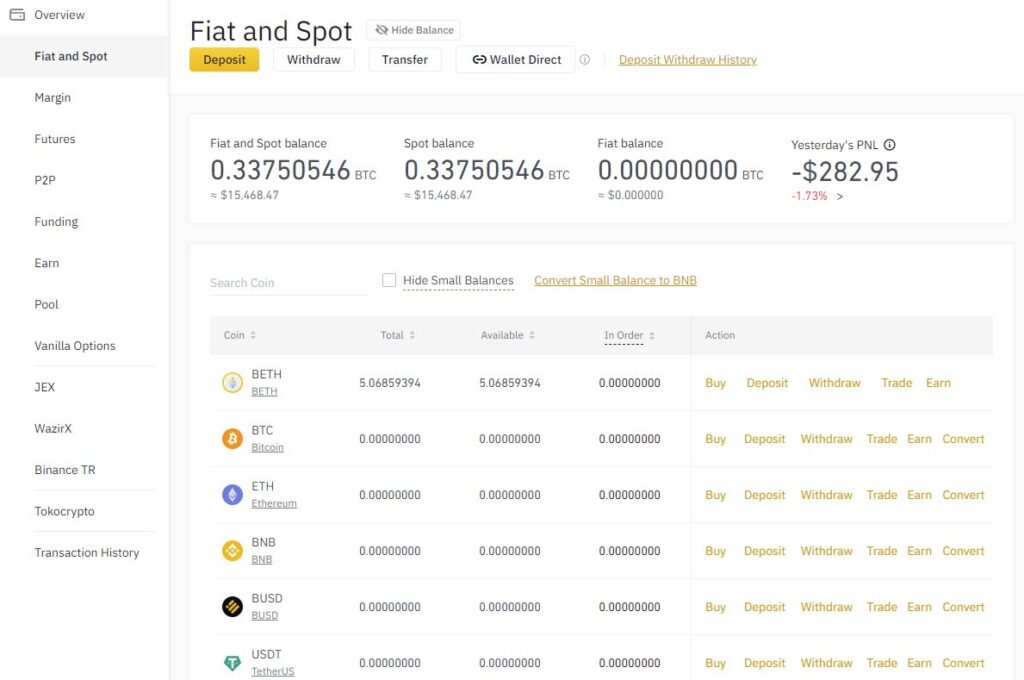 The rest of my crypto is in cold storage, stored offline with my two Ledger wallets (I have an S and X).
I stake PolkaDOT (DOT) through Ledger Live (currently making about 14%), Cardano (ADA) through the Ledger wallet (about 5% rewards per annum), but using AdALite for the staking, & just store the other crypto I have that is not staked offline for safe keeping.
Here is a shot of my DOT wallet in Ledger Live:
Below you can see the DOT rewards coming in each day:
Here are all the crypto I store offline in cold storage (except ADA which requires a connection with AdAlite wallet to see it):
Here's a screenshot of my Cardano (ADA) stored on Ledger Nano via Adalite. I have the staking split between 2 staking pools (Stake Fish & KIWI).
Summary
That's all for this update in August. I'll keep on tracking everything and we'll see how I do with the various investments.
If you have any comments or suggestions, please feel free to comment on the post, or email me directly if you prefer.
Good luck with your investments in the coming months! Remember, it's about patience & persistence, not perfection! If you start investing in various assets when you are young, just a small amount every month like I did, you'll be amazed how quickly it becomes a significant portfolio. You'll also be amazed at how quickly you get old 😀
My best to you and your families. Stay safe and I'll post an investment update again soon.
Results of my GBP Peer to Peer (P2P) Lending portfolio. This is income from UK…