Growth Portfolios Returns
Below are the results from two of my mixed asset portfolios. My USD Growth Portfolio of mixed assets in US Dollars, and a GB Pound Permanent Portfolio of similar assets. Both are tracked monthly here on my website.
Click an image below for more details on the linked portfolio .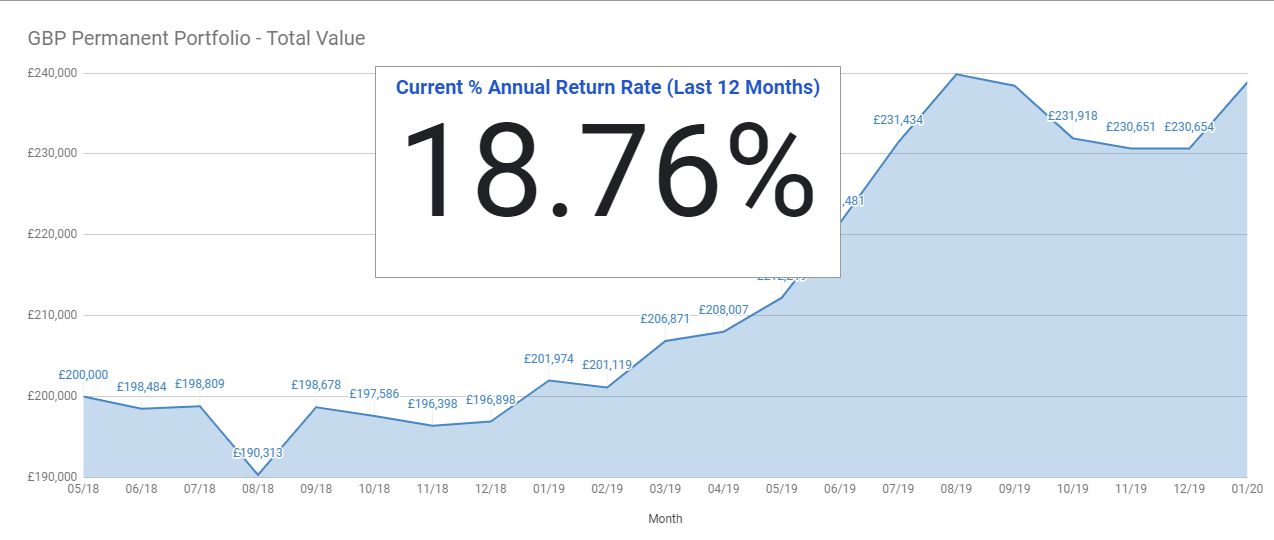 Related Posts