What is easyMoney?
easyMoney is a UK based Peer to Peer lending platform providing short-to-medium term Peer to Peer loans to the UK property development market. Focusing on safer loans, with LTV's never exceeding 75% of assessed value. Offering investors up to 6.51% ROI depending on amount invested, I'm averaging just under 6% currently.
As the name suggests; easyMoney are part of the "Easy" family of brands (EasyJet, EasyHotel, EasyCar etc.), however to be clear, this is just branding. They are their own entity and not backed financially at all by the other "Easy" companies. As such, I look at them as a stand alone platform.
Since the platform was launched in 2018, it has had an impeccable track record of zero defaults, even through the pandemic. They are very particular in the loans they choose to finance, which are typically short to medium term property bridging & development loans from 3 to 24 months in term. easyMoney is very similar to CrowdProperty & Kuflink as far as their business is concerned, except the only investment option is auto-invest, so that also makes them more similar to Loanpad overall.
Easy-Info Table© – easyMoney Review
My Overall Experience with easyMoney so far…
I had looked at the platform several times over the last few years. Although they seemed credible enough & had a decent reputation, the rates they offered always seemed quite low compared to other, similar lenders. After the pandemic though, with many platforms reducing rates, easyMoney rates are starting to come inline & make the risk/reward look attractive. The fact that the pandemic didn't seem to phase them also caught my attention.
Based on this, I decided to make my first investment with easyMoney in April of 2021, and so far, so good. Investment was very easy (no pun intended), and basically since then, all I've done is sat and watch my investment grow. I went for the £20k investment paying 6.01% returns (at the time) as that is what I considered the "sweet spot", so we'll see how it goes moving forward.
My latest lending experiences can always be found in my Monthly Portfolio Updates.
My easyMoney Strategy
There's no real strategy required for easyMoney beyond just depositing your capital, deciding which account level you want to be at, and then start earning interest. There's really nothing else to do.
Latest Update & Current State of Account
As easyMoney finally upped their rates (as others have done), I decided to move some money back there in December (2022). I'm planning on opening another ISA with them come the new tax year so I'll send over 15-20k in the meantime so I can take advantage of the new 5.52% rate which started on December 16th.
easyMoney seem to have had no issues with liquidity at all (unlike Assetz Capital and a couple of others). So I feel very comfortable staying with them for the long term.
Account Screenshots
Latest Screenshots from my personal account.
easyMoney Investment Return Charts
(Click on Image for Interactive)
Detailed Overview – easyMoney Review
When Did easyMoney Launch? – History
The easyMoney platform was established in 2018. easyMoney is a trading name for E-Money Capital Limited. The company was incorporated in 2004, so as a whole, they have a lot of experience in the lending industry under their belt. easyMoney's employees have over 100 years of property market experience when combined.
Prior to the release of the lending platform in 2018, it acquired a successful lending business; Tower Bridging, which was owned by industry veteran Jason Ferrando. The track record of Tower Bridging stretches back for 15 years with never a penny of investors' capital lost in all that time.
easyMoney Chief Executive Andrew de Candole has been an executive in many startups. He has already taken two real estate companies from zero to IPO, and has over 40 years of property development experience.
Accounts have been filed every year since inception of the platform in 2018, the last being December 2020 in which they made a profit of £269k on a total of about £1.7m. Any P2P platform becoming profitable within 3 years of launch is a feat on it's own (many that have been in business for 5 or 10 years have still not shown a profit), but when you throw in the consideration the COVID19 crises on top, it makes for a very impressive story.
EasyMoney more than doubled its profits and revenues between 2020 and 2021, while the value of its loan book passed £100m in 2021.
According to the peer-to-peer lender's financial results for the 12 months ending 31 December 2021, the business made a total profit of £561,033 – up from £265,763 the previous year.
Here are their 2020 & 2021 accounts in PDF format:
easyMoney 2020 Accounts Download
easyMoney 2021 Accounts Download
How Safe is easyMoney?
No Peer to Peer platform is 100% safe as they are not covered by FSCS protection, so in that respect they are not safe like a bank. As an investment platform however, I consider them to be in the lower end of the risk spectrum. Loans appear to be well chosen, evidenced by zero defaults to date. On top of that, the platform is profitable, suggesting they are doing something right.
Even through the COVID19 pandemic, there was little disruption, and liquidity (ability to sell loans & withdraw capital when needed) on a whole was still available. This history suggests to me easyMoney is in the Peer to Peer lending business for the long run, and as such, safety & liquidity of their investors capital will be a top priority.
I decided to invest with the platform as they appear similar to Loanpad as far as loan security and due diligence goes. Loanpad is currently my largest Peer to Peer lending account.
Is easyMoney Regulated?
easyMoney (E-Money Capital) are a Peer to Peer lender regulated by the UK's Financial Conduct Authority (FCA) with full permissions under FCA number 231680.
E-Money Capital gained FCA permissions in June of 2004, almost 14 years before the Peer to Peer lending platform was officially launched and open for investment in 2018.
It's important to note in this easyMoney review that the FCA is not the same as the FSCS (Financial Services Compensation Scheme), so capital is not protected as it would be in a bank.
How Can I Signup with easyMoney? – Signup Process
Opening an account is super-easy (no pun intended). Just the usual ID & anti money-laundering checks.
If they can verify you though one of the UK's credit agencies, you will be approved immediately. If not, you may need to send them a copy of your passport or driving license, and a utility bill or bank statement for address verification.
As of the time of writing this easyMoney review, only residents of the UK, with a UK bank account can signup with the platform. They are however open to some investors from other countries on an individual basis. Contact easyMoney for further information.
How Can I Make Deposits & Withdrawals from easyMoney?
Deposits and Withdrawals are made by bank transfer from a UK bank.
Your deposits will usually show up in your account the same or next working day.
Withdrawals are only to a verified bank account and typically take 1 – 3- business days.
How Long Does it Take to Invest with easyMoney?
Funds are usually dispersed on the 15th of each month into the auto-invest accounts, so that's when capital will typically be invested. Sometimes it will get invested faster if they have loans which need filling before that.
I initially invested £10,000 as a tester. It was all easily dispersed in the first day (I just happened to send it on the 13th). A few days later I sent over another £10,000. £5,000 was invested almost immediately (same day), but for the other £5,000 I needed to wait until the next investment run on the 15th of the following month.
Who are we lending to with easyMoney?
easyMoney is a true Peer to Peer Platform. Lenders are lending directly to borrowers. The platform acts as the middle man, managing loans, collecting payments and dealing with debt collection etc.
What Security Does easyMoney Offer?
Almost all loans offered are bridging & development loans, so security is given against the property in question. They say that loans have a maximum LTV of 75%, however the loans that I am part of seem to all be around 50%. The average LTV for the whole platform is around 52% (as of the time of writing this easyMoney review). As you can see from the image below, the LTV of this particular loan is 49.3%, meaning if the borrower was to default, the property would technically have to lose over 50% of it's market value before an investor would lose money (not taking into consideration collection fees etc.). Directors personal guarantees are also usually taken as second level of security.
Has easyMoney had any Defaults?
As you would expect with lower LTV's & good due diligence on loans, no defaults have ever occurred, and no investor has lost capital to date (as of the time of writing this easyMoney review). I would expect very few defaults moving forward providing these items stay at the same level.
Do easyMoney Loans Amortize?
Most loans don't amortize as they are typically short to medium term property development loans which historically pay interest only or repay everything when the term is complete.
Capital on interest only loans is then repaid at the end of the loan period when the development is sold.
The platform pays monthly interest on it's loans to investors, which is good if you're looking for income to live on. Of course if you want to reinvest it, that is always a good option too in order to benefit from the compounding effect.
I publish the XIRR (actual return rate on my money) for easyMoney on my website along with the other lenders which you can see here anytime.
How Can I Sell Loans and Withdraw Capital from easyMoney?
You can get almost instant access to your money under normal market conditions. Selling loans is typically fast, and capital returned to your bank within a couple of days. Obviously there needs to be buyers for your loans in order to sell them, which is not typically a problem.
easyMoney was able to maintain liquidity throughout the COVID19 pandemic, many other Peer to Peer platforms, not so much. This gives me confidence that I would be able to get my capital out if needed. Of course there are no guarantees, so worst case you would need to wait until the loan paid back. Typically loans are from 3 to 24 months though, so even in a low liquidity scenario, that's not so bad.
How are easyMoney Loans Diversified?
Diversifying capital into loans is something they do automatically. Because of the way the platform works, diversification is all done in the background. There is no option to manually select loans.
One of the things I noticed is that the loan diversification is not as good as I typically like. My £20k+ of investment is only diversified in to 11 loans currently. That is low, but I noticed that loans seem to be very large in general. The fact that there have been zero default to date suggests that the loans are good, and they know what they are doing, so I don't worry about diversification too much with this platform.
Does easyMoney have a Provision Fund?
No, there is no provision fund to cover any losses. As there have been no defaults so far, and if there ever were, the loans are property secured, this is not of great concern to me.
Is there a Tax Efficient easyMoney ISA Account?
The Platform offers an Innovative Finance ISA (easyMoney ISA) which was launched in February 2018 with the main accounts offering the same rates as their standard accounts.
The easyMoney ISA is for UK residents only.
What Type of Investment Accounts Does easyMoney Offer?
There are four standard investment "levels", Classic, Premium, Premium Plus & High Net Worth. I refer to "levels" as opposed to accounts as they are really just levels of return based on the amount invested. If you start at a lower level, then increase your investment or your returns take you to the next level, you'll automatically start to receive the next, higher rate of return. Any changes in returns are reflected on the 15th of each month.
What Rate of Return (Return on Investment – ROI) Should I Expect from easyMoney?
If you invest up to £9,999 with easyMoney, the return is 3.08%, £10,000 to £19,999 is 4.53%, £20,000 to £99,999 is 5.52% and beyond that the rate of return is 6.51%.
These are only target rates. However they are typically close (see below, this was before rates came down a bit in September 2021).
What is the easyMoney Website Like to Use?
Investing on easyMoney's website is straight forward.
The Account Dashboard gives you a good snapshot of your account.
And when you're ready to invest; you just choose your investment level, say how much you'd like to invest, transfer money over from your bank, and you're done. Simple as that.
Really couldn't be easier. The learning curve here is about 30 seconds.
Don't forget to go to the "Manage Interest and Capital" page to select reinvestment of capital and interest so you can take advantage of compounding and auto-investment of income.
Is easyMoney Profitable?
Yes, the platform became profitable in 2020, only 3 years after launching. The prior two years it ran at a loss as most startup business do.
Summary – easyMoney Review
easyMoney is a profitable Peer to Peer lending platform run by an experienced property lending team. Offering some of the more stable, asset secured Peer to Peer loans. With a history of of zero defaults since the platform was launched (and as a lending business, zero defaults for 15 years before that), and now offering competitive rates of return, they appear to be an attractive investment option.
The due-diligence they apply to their loans means they are some of the safer bridging and development loans offered in the UK. The loans are generally large scale, which is evidenced by the low diversification available. Providing they keep the LTV's reasonable, and continue the extensive due-diligence, I see no reason why they shouldn't continue to do very well. I hope you found my easyMoney Review useful.
Points to Consider When Investing With easyMoney
Thumbs Up Points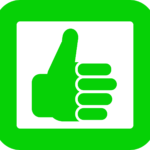 Safety – the platform appears to be one of the safer Peer to Peer lenders. Loans have reasonable LTV's and the platforms due-diligence on borrowers is extensive and thorough
Rate of Return (ROI) – risk/reward rates are very reasonable based on the current overall Peer to Peer lending market
Auto-Invest –very easy to invest, and hands off investing once set up requiring very little time
Website – very easy to use and understand
Instant, no cost exit – providing they have liquidity, selling loans is generally free and fast
Financial Conduct Authority – (FCA) Regulated. The COVID19 situation has shown how important this is
Innovative Finance ISA (IFISA) available – easyMoney ISA for tax efficient investing for UK investors
Thumbs Down Points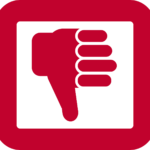 New(er) Lender – The easyMoney platform only launched in 2018, although the their main company has been around since 2004.
Low Diversification – large loans, so not so many of them means you may get more capital that you would like into a single loan. Zero defaults to date and good asset security go a long way to help with this point.
Smaller Company – only a handful of employees, however they are already profitable, so perhaps that's a sign of the company knowing how to manage expenses?
Obvious Investor Risk Rating*
– 3/10 – Low-Med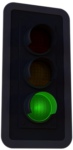 Is easyMoney safe? I consider them to be in the lower end of the risk scale. They have very well vetted, well secured, short to medium term loans.
Who Can Invest with easyMoney?
U.K. resident investors with a U.K. bank account and a U.K. address and phone number who can pass the ID checks can invest with easyMoney. They may accept residents from other countries on a case by case basis. Contact them for further information.
easyMoney Cashback Offers & Signup Links**
Cashback offers change frequently with this platform
Click here to check for new easyMoney cashback offers>>
Signup for easyMoney ISA Account >>
## Please Note: I have a limited number of personal "Refer a Friend" links where you can get £50 Cashback for a £1000 investment. If you email me and I have any left, I will be happy to send you one.
Similar Lenders to easyMoney

Other UK Peer to Peer Lender Reviews