Mintos – Pros & Cons
PROs 👍
Unique Diversification – focusing on consumers and businesses in many different countries.
Great Returns – 19%+ in Euro investments, is nothing to sniff at.
Huge Loan Book – there should never be any cash drag with Mintos loans.
CONs 👎
No Regulation – may make Mintos Marketplace a riskier proposition.

UK residents no longer allowed to invest.

Loan Originator Buyback Guarantees not always enforced by platform.
Up to19% Returns Available Investing Euros With Europe's Largest Peer to Peer Lender– Mintos Review. Is Mintos Safe? Find Out! New Mintos Marketplace iPhone App.
What is Mintos?
Mintos Marketplace – is the leading, and largest European Peer to Peer (P2P) Lender, providing loans to consumers & businesses around Europe.
Offering higher returns (up to 19%), and a huge loan book in multiple currencies, Mintos makes investment fast and easy wherever you reside. All coupled with the added safety of the "Mintos buyback guarantee" & "skin in the game". Mintos Marketplace takes some beating.
My Experience with Mintos Marketplace
Mintos is one of my most favorite European Peer to Peer lenders, although with recent Loan Operator failures, I have decided to sit on the sidelines until things stabilize.
Latest Update
Mintos has had several loan originators go into default or liquidation throughout the pandemic. I was able to draw out about 50% of my Euro investments over time, but Varks Armenia (part of the Finko Group) lost it's lending license in March, and guess who most of my short term loans were with 🙄
Mintos looked at Varks and the Finko group guarantee (where larger corporations are responsible for buyback guarantees of their subsidiaries), however they determined that to enforce the guarantee could potentially take the whole Finko group down. So now we have a "promise" by Finko that all loans will be paid back by 2022. Not great news but there you go.
I sold down many of the Mogo GBP car loans just because they are finished anyway (no new GBP car loans on Mintos now), and I thought better to reduce exposure to Mintos as a whole. I still have about £800 in Mogo loans which are paying back slowly.
My Mintos Euro Account Summary (click to enlarge).
My Mintos Strategy.
I'll withdraw capital from Mintos as and when able. I've lost faith in many of the Euro lenders throughout this pandemic so until they get some regulation, I may well just stay out of anything that seems too risky for now. Mintos is the largest Euro lender on the planet so I don't see them going anywhere. However the loan originators are not so solid so best to stay out until things stabilize. I will at that time likely invest with Mintos again.
Website – Mintos Review
The Mintos Website is one of the best I've seen from all of the P2P lenders. And their loan supply is out of this world.
Currently (May 2019) there are 387,629 loans available to invest in on the primary market.
There are 272,335 on the secondary market.
Most loans are in Euros. So for larger investors with Euros, Mintos can gobble up huge amounts of investment capital, which means you can still only have a small amount invested in each loan.
Easy to conform to the "Prime Directive" for huge diversification.
Even in GBP there are usually enough loans available to diversify into.
Return Rates – Mintos Review
Mintos Marketplace return rates are very good, at an average of around 9.60%+ in GBP, and typically a little more in other currencies (typically upward of 12% – 15.0% in euro loans).
They actually used to offer interest rates much higher (up to 20%). However recently the rates have come down due to increased investor demand and the growing safety of the platform.
Also MoGo (one of the largest originators of car loans) stopped offering their higher paying car loans. These loans made a big difference to the return rate.
It is still possible though to find loans in the 13% – 15% range, although most are available only in euro. 10.5% is about the most you'll find in GBP which really isn't bad.
Buying Loans
Selecting loans to invest in through the Mintos Marketplace website is very easy.
Their loan filters make it simple to drill down to just loans that meet your criteria in both the primary and secondary markets:
Auto-invest – Mintos Review
Another thing I really like about Mintos are their auto-invest portfolios which are very flexible in enabling us to pick the loans we want to invest in automatically as money is added to the account, and as new loans are added through the platform.
Mintos does offer some "pre-packaged" auto-invest portfolios. However I don't feel the rates are so great.
They are good if you really don't want to put any time in to configuring Mintos investments though, and just start earning a good rate from day 1.
If you're willing to spend a few minutes doing research, I think you can do better. Plus then you also get control of if the loans include the Mintos buyback guarantee and "skin-in-the-game" from the Mintos loan originators.
If you use the Mintos "Custom Strategy" tool, you have a lot more flexibility on which loans you want, how much interest you want to earn, and how much diversification you would like. As well as several other settings:
My Personal Mintos Marketplace Auto-Invest Strategies – Mintos Review
Here explained are my personal Mintos strategies. I don't pretend to be a master at developing Mintos strategies, and frankly I don't have the time or the inclination to do so. I have simple settings that net me almost 10% in GBP and over 13% in Euros which I am very happy with.
Mintos GBP Strategy.
For GBP I currently only use MoGo car loans. I consider these loans the best for GBP as MoGo (a big company with a strong financial background) offers buyback guarantees and the loans are asset secured with some type of vehicle, usually cars.
This strategy gets adjusted at times based on the available return rates of the loans, and the flow.
Mintos EURO Strategies – Mintos Review
I have a few Euro strategies which I use in combination to pick up the highest paying loans that meet my personal criteria. Each of them can get updated or switched on and off depending on the loans that are coming through and their ROI.
These are the strategies I use. Could be all at the same time, or just one at any time dependent on how long I want to tie Euros up for and also how much I'm investing. You can see below in this screenshot I'm mostly picking up 15% longer term loans and 12% short term.
The strategies above cycle between interest rates and loan terms. So by priority #1 will catch any 16% loans to 3 months, then #2 will catch 16% loans from 3 to 72 months and so on down.
I like the short term loans at the moment so the short term strategies are set to catch loans (mostly) from Varks who are a strong short-term lender offering buyback guarantees, and who also pay interest on late or delayed loans (very important if you want to reach target interest rates). There are also other short term lenders in there but Varks loans are the loans I mostly pick up.
This is how one of the short term strategies setup looks.
The longer term strategies are what I call my "Top Lenders Strategies". This is a list of lenders that not only Mintos rates as high, but other sources I have researched also say the same.
Hopefully the above makes sense to you (if not, email me and I'll be happy to explain). But basically I'm just trying to pick up higher rate short term loans first, then the longer term loans after at each interest rate level. At the lower levels (12%-13%) I only want short term loans so that when the higher interest rate loans come back, my capital if freed up quickly so my auto-invest setting will pick them up.
Mintos iPhone App
Mintos recently brought out its new iPhone App (Andriod App Coming Soon). After toying with it for a while, I have to say it's one of the best apps from any lender. It's not difficult to use, but still shows most of the data you might want to see on a daily basis. You can also withdraw funds from the Mintos iPhone App & alter account details & settings.
Here are a few screenshots which basically speak for themselves.
Mintos Review – Summary
Mintos Marketplace is certainly one of my most favorite platforms. Their return rates are unmatched by any other lender I know of this size who is also profitable.
The Mintos buyback guarantee and Mintos originators "skin in the game", in my opinion it makes Mintos one of the safer – high-return lenders out there.
I have no hesitation investing a significant portion of my lending portfolio in Mintos, and I can definitely recommend them as part of an overall investment strategy.
The Mintos staff are always professional whenever I need to contact them for anything, and they all speak English very well.
I enjoy investing through Mintos and I hope they continue on the road they are currently on. Returns of 9% to 15% are always welcome on my monthly income list 🙂
Thumbs Up Points for Mintos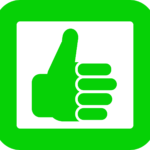 Unique Diversification – focusing on consumers and businesses in many different countries and in many different currencies really is enticing.

Great Returns – 12%+ in Euro investments, is nothing to sniff at.

Multi-Currency – lots of options for currencies to invest in. Mintos also offer a reasonable money exchange service for changing money into other currencies.

Huge Loan Book – there should never be any cash drag with Mintos loans, especially if you invest in Euros.

Great Filters – very easy to drill down to loans you want to invest in

Auto-Invest – auto-invest options are (I believe) the most configurable of all of the P2P platforms I invest with. You can literally choose anything you like.

Skin in the Game – most lenders have their own interest in loans so they should take more care in loans they write.

Mintos Buyback Guarantee – Is Mintos safe? Most originators offer the "Mintos buyback guarantee" and will buy back the loans if they go in to default, therefor making Mintos safer.

Zero Early Exit Fees – there is no charge for selling loans early on the secondary market, and you can even sell at a premium or discount if you so see fit.

Website – very easy to use and understand, and still very configurable.

Mintos also won AltFi's "People's choice award" in 2016 and 2017 which adds a little more confidence around them for me. There are also many Mintos Reviews out there to refer to. This gives Mintos more credibility too.
Thumbs Down Points for Mintos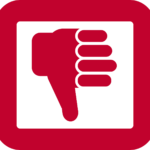 No Regulation – may make Mintos Marketplace a riskier proposition, however their sheer size and multiple Mintos loan originators makes up for it in my mind.

Lavian Based – for UK investors this may not be as comfortable as investing in UK companies. European investors don't seem to see this as an issue though.

Currency Risk – investing in a currency other than your home currency can have it's own inherent risks if it falls.

No retirement IFISA – for interest free investing for UK investors.
Risk Factor – 4/10 – Low to Medium


Is Mintos Safe? In my Mintos Review, I consider Mintos to be in the low to medium risk category.
Even taking in to consideration that some loans are secured, originators have "skin in the game" and the "Mintos buyback guarantee", Mintos is still an unregulated business with a short track record.
However the longer Mintos are in business, the better they seem to get having lent almost €3 billion Euros.
Who Can Invest with Mintos?
Safe?
Residents of most countries in the EU can invest with Mintos, and also other countries that conform to the EU's money laundering regulations. Unfortunatley UK residents can no longer invest in Mintos.
Unfortunately (as far as I can understand) our USA friends aren't able to invest in the platform at this time. This is because of some US regulation (not the platform's rules).
If you need help moving money, or exchanging currencies; see my review on the Wise Borderless Account. Contact Mintos for more information.
Mintos Cashback Offers & Signup Links**
PLEASE NOTE:

MINTOS IS NOT CURRENTLY ACCEPTING U.K. RESIDENTS

. HOPEFULLY THIS IS TEMPORARY AND WILL BE RATIFIED SHORTLY.
New Mintos Marketplace customers receive 0.5% of their daily balance in a Mintos cashback reward for the first 90 days by using links here on ObviousInvestor.com!
Similar Lenders to Mintos Marketplace
Mintos Marketplace Promo Video
Disclaimers:
This page is presented for informational purposes only. I am not a Financial Adviser and therefore not qualified to give financial advice. Please do your own research and make your own investment decisions. Do not make investment decisions based solely on the information presented on this website.
* My opinions, reviews, star ratings and risk ratings are based on my personal investing experience with the company being reviewed. These ratings are personal opinions and are subjective.
** Some of the links on this website are affiliate referral links. When you click on these links, I can sometimes receive a commission, at absolutely no cost to you. This helps me to continue to offer new reviews & monthly portfolio updates here on my website. I don't receive commissions from all platforms and it has no effect on my ongoing opinions on investments & investment platforms. Income from my investments and capital preservation are my main motivations.
Platforms reviewed on this website I am currently investing with, or I have invested with in the past. You can see with full transparency on my Portfolio Returns page which assets & platforms I am invested with (or have previously been invested with) at any point in time. I am not paid a fee by any of the companies to write reviews, so the reviews are unbiased and purely based on my own personal experiences.
Please read my full website Disclaimer before making investment decisions.