Loanpad Review
Updated on
Almost 6% Annual Returns Safe & Easy,  Investing In Low Risk Secured Property Loans! – Loanpad Review + ISA
My Lending Experiences & Actual Investment Returns Published Monthly Below.
What is Loanpad?
Loanpad is a Peer to Peer lender providing loans to the short-to-medium term Peer to Peer investment market. Focusing exclusively on on safer, low LTV asset secured loans.
They offer property development loans which are sourced through a very experienced third party lender (originator) who has been around for over 40 years and takes a minimum 25% of each loan on a first loss basis (current average is in fact around 75% according to Loanpad, which is higher than any other lender I know of).
This gives Loanpad some good credibility in my opinion (the established 3rd party with this kind of experience is eager to work with a Peer to Peer lending company and take this kind of first loss risk). Plus it adds another element of safety to each loan. If a lender were to default, the originator would take the first 25% to 75% or any loss, before other investors.
Loanpad holds the senior position on all of its loans, so if a loan goes bad, Loanpad gets first rights.
Low LTV's
One of the other things which attracted me to Loanpad, and keeps me adding capital every month are the low loan-to-value (LTV) ratios they have on most of their loans, typically less than 50%. And often as low as 5%.
This literally means; if a loan were to default, before any investor would lose capital, the asset would need to lose between 50% and 95% of it's value (after the 25% to 75% of the loan originators first loss percentage). Basically a scenario that has never happened to date, and is very unlikely to happen. So, similar to some of Kuflinks' loans, it would take a real disaster to lose all of my capital (in theory).
Loanpad's CEO Louis Schwartz also worked as the lawyer of a property lender for several years, giving him experience & detailed insight in to how a property secured lender operates.
Loanpad pays daily interest, which is good if you're looking for an income stream. Of course if you want to reinvest it, that is always an option too. Compounding effects then mean a higher annual percentage yield.
I decided to invest with Loanpad as they are also similar to Growth Street as far as short-term offerings, and Kuflink as far as loan security on short term property development loans. All three companies offer exceptional risk/reward opportunities for investment.
My Experience with Loanpad
In the time I have been investing with Loanpad, I have increased my investment to over 10 times my initial investment amount. That should tell you how my experience is going with them. They are an excellent company who are establishing themselves as one of the safer lenders (because of the asset security they offer with low LTV's).
Once you've invested your capital, it's just a case of sitting back and watching the daily interest roll in. If you need to get your money back, it's available instantly or in a maximum of 60 days depending on the account you choose.
Loanpad really do tick all of the boxes for me: asset security, reasonable returns and liquidity, and auto-invest for lazy investors like me. As an addition, I have to say that dealing with Loanpad's staff is a pleasure. They are always helpful and courteous to a fault. I see no reason why Loanpad won't be one of my largest investment accounts in the very near future.
Click here to see account screenshots and the latest monthly update.
Loanpad
–
Return On Investment

 

Charts
View Consolidated Monthly Investment Returns From All Lenders
See Screenshots & Detailed Monthly Updates From My Personal Loanpad Account
The Obvious Investor

– Easy-Info Table© – Loanpad Review
Overall Rating*:
(4 / 5)
Who can invest:
Loan Currencies:
£
Estimated Return:
4.00% to 5.30% depending on account and if interest is reinvested.
My Actual Return
(Per Lender):
5.00%
My Calculated XIRR:
6.14%
Risk Rating*:
3/10 - Low
Early Exit:
Yes. Under normal market conditions.
No fee on Classic account.
Free with 60 days notice on Premium account or 0.5% before 60 days.

Min. Investment:
£10
Deposit Funds:
By bank transfer.
Usually takes 24 - 48
hours for BACS bank transfer.
Can be same day for Faster payments.
Auto-Invest:
Yes
Manual Invest:
No
Lending To:
Borrowers (via originator)
Loan Security:
Yes: on development property with LTV's typically below 50%.
Loan originator has at minimun 25% skin in the game.
Default Rates:
None so far.
Provision Fund:
Yes, covers interest payments only.
Plus minimum 25% lender skin in the game for capital protection.
Loans Amortize:
No, Loanpad pay interest only until capital is withdrawn.
Time to Invest:
Fast.
Overnight depending on amount invested and loan availability
Time to Mange:
Almost None (Auto-Invest + Auto Reinvestment of Interest).
Lender Fees:
No
Payments Received:
Interest payments are received daily.
Amount Lent:
£5m +
Number of Investors:
N/A
Loan/Dflt Stats:
N/A
Regulated:
Yes: FCA
Location:
HQ - London, UK.
Launched:
Est 2018 - Platform Launched Jan 2019
Website:
https://www.loanpad.com/
Email:
[email protected]
Telephone:
(0)203 829 4541 (UK)
IFISA/IRA:
Yes: IFISA
Learn More >>
Cashback**:
Yes! £50 - £150
Learn More >>
How to Sign Up**:
Signup Here!
Loanpad Review – Overview
History
Loanpad were established in 2018. The Loanpad platform was launched for investment in January 2019 in London in the UK.
Although they are still young, Loanpad have the benefit of sourcing their loans through a very experienced third party lender (originator), who has been around for a long time (40+ years).
All businesses have to start somewhere. I have been watching Loanpad since they started marketing their platform for pre-launch in August 2018.
I like the way everything was professionally set up and communication was clear and on point.
Already Loanpad have several million pounds in low LTV (Loan to Value) property development loans and they have had a great response from early Peer to Peer lenders (investors).
I made a small investment in Loanpad to start. I'll grow that investment moving forward as I watch how they handle their business. 
Regulation – Loanpad Review
Loanpad is a Peer to Peer lender regulated by the UK's Financial Conduct Authority (FCA) with full permissions under FCA number 741576. 
Loanpad gained FCA permissions in February, 2018, almost a year before their platform was officially launched and open for investment.
It's important to note that the FCA is not the same as the FSCS (Financial Services Compensation Scheme), so capital is not protected as it would be in a bank.
Signup Process – 
Loanpad Review 
Opening an account with Loanpad is super-easy. Just the usual ID & anti money-laundering checks.
If they can verify you though one of the UK's credit agencies, you will be approved immediately. If not, you may need to send them a copy of your passport or driving license, and a utility bill or bank statement.
Only residents of the UK, with a UK bank account can signup with Loanpad (as of the time of this Loanpad review update, May 2019).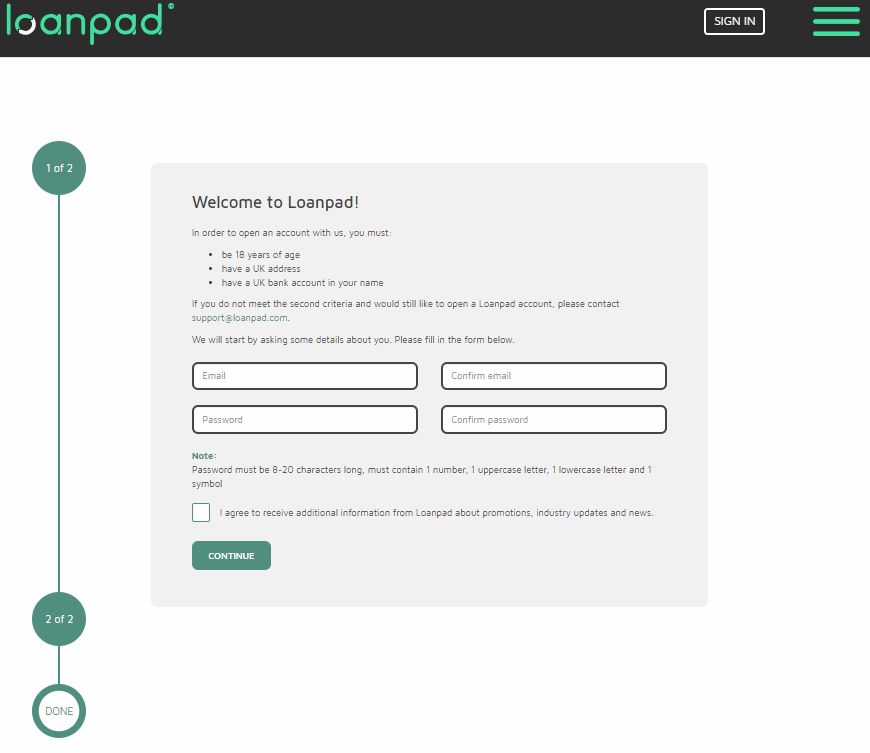 Deposits & Withdrawals – Loanpad Review
Deposits and Withdrawals are made by bank transfer from a UK bank.
Your deposits will usually show up in your account the same or next working day.
Withdrawals are only to a verified bank account and typically take 1 – 3- business  days.
Time to Become Invested
Funds are usually dispersed at midday each day (U.K. time) into their auto-invest accounts.
I initially invested £1,500 as a tester. It was all easily dispersed in the first day.
I understand from speaking with Loanpad they are still able to distribute funds quite quickly. Even though investor interest has been huge, so have new loan originations, so there is plenty of room for both sides, borrowers & lenders. 
Who are we lending to?
Loanpad is a true Peer to Peer Platform. Lenders are lending directly to borrowers (through the more established originator).
Borrowers are typically experienced property developers.
Loanpad acts as the middle man, managing loans, collecting payments and dealing with debt collection etc.
Loan Security
As you can see from the image below, the LTV's (Loan to Values) are very low which means (in the loans outlined below) the secured property would need to lose more than half of it's value before an investor would lose money. Much more than half of their value with many of them. 
Loanpad also holds the senior position (also called "first charge") on any property which defaults. So Loanpad gets paid first before other lenders who have 2nd (and higher) charges on the property.
On top of that, Loanpad's 3rd party originator lends out a minimum 25% of each loan known as "skin in the game", (the current rate is actually around 60%), so they take first loss on any loans that go bad IF capital cannot be recovered by sale of the property (unlikely at these LTV's).
This means literally, the properties would need to lose a huge amount of their value (many over 75%) before an investor would lose their investment capital.
Any one of these items makes for a safer loan platform. These items together though make Loanpad one of the safer secured Peer to Peer Lenders in my eyes.
Although they are only a few months old so only time will tell how they fair. Remember that your capital is always at risk, no matter how safe the lender seems.
Default Rates – Loanpad Review

As you would expect, Loanpad have had zero defaults to date only being established for a few months.
I would expect very few defaults moving forward as well because of Loanpad's low Loan to Values.
With these types of LTV's, borrowers are far less likely to walk away from an investment (even if it is in trouble) knowing it puts lenders in control of how the property is sold.
This is another reason return rates are a little lower than with some other Peer to Peer Lenders, lower risk = lower returns.
For this kind of loan security though, Loanpad rates are still very good.
Amortization
Most Loanpad loans don't amortize as they are typically short term property development loans which historically pay interest only.
Capital is then repaid at the end of the loan period when the development is sold.
Loanpad pays daily interest on it's loans, which is good if you're looking for income to live on. Of course if you want to reinvest it, that is always an option too.
I decided to invest with Loanpad as they are similar to Growth Street as far as short-term offerings and therefore offer great diversification over shorter term lenders. Again, the difference with Loanpad is their low LTV property secured loans.
Just to point out here, the rates Loanpad advertises (4% & 5%) are actual rates, and do not take in to consideration compounding effects when interest is reinvested like most lenders advertise, so in theory the rates should be up there with or above Growth Street on the 60 day account if you reinvest all of your interest and repaid capital for the effect of compounding.
I will publish the XIRR (actual return rate on my money) on my website along with the other lenders as soon as we nave enough data.
Selling Loans and Withdrawing Capital – Loanpad Review
You can get instant access to your money in the Loanpad Classic Account with a 4% return, which rivals Assetz Capital's QAA account, currently at 4.1%, as well as RateSetter's Rolling Rate Account sitting at around 3.4%.
Loanpad's loans are secured though unlike most of RateSetter's loans which is a big plus.
Then the Loanpad Premium Account offers 5% returns with a 60 day notice to withdraw your money at no cost. You can get it faster in an emergency under normal market conditions for a fee of just 0.5%.
To withdraw capital, first you'll need to use the "Transfer" button to sell some of the loans (or give the required 60 days notice on the Premium 5% account) and move capital to your cash account.
Then go to the "Cashier" button to enter the withdrawal instruction. 
Diversification
Diversifying loans is something Loanpad does automatically. Because of the way their platform works, diversification is all done in the background (at midday each day U.K. time).
You can still list the loans you are invested in, but it doesn't really make any difference as you don't have a choice in which loans the auto-invest system gets you into as risk is spread over all loans in the system.  
Loanpad say this on their website about their diversification process which they call "Daily Spreading":  "Every day your money is diversified across our entire book of loans. Not only does this reduce the impact from any one borrower defaulting, but it means there's no difference between drip feeding money into your Loanpad account or putting in a lump sum. You get the same great rates at the same risk either way."
Auto-Invest & Withdrawal Settings 
If you're not looking at withdrawing your funds right away, you can reinvest interest as it is paid back in to your account each day. The interest will be invested in multiples of £10. 
You can also set an Auto Withdraw feature which will automatically withdraw funds for you on a pre-selected day of each month.
These settings are found by clicking the "Preferences" button in the middle of account screen.
Is Loanpad Profitable?
Loanpad expects profitability by the end of 2019. If that happens, it will certainly be an amazing year for them considering 3 years is the average a company takes to become profitable in the UK. And closer to 5 years for a Peer to Peer lender.
Either way, I wish them all the best and hope they achieve their probability goals. 
Summary –
Loanpad Review
Although new, I feel Loanpad has one of the safer Peer to Peer offerings in the UK as far as their actual loans go.
This is because of the first charge (senior position) which Loanpad has on all of their short term development loans, low LTV's on the assets, and the loan originators minimum of 25% "skin in the game".  
Even though Loanpad is still very young, I have a feeling they'll do very well after the research I've done and conversations I've had with the Loanpad team.
If you need somewhere relatively safe to invest money for diversification purposes, but still get a very respectable rate. Take a look at Loanpad. I think they are a very good option.
Thumbs Up Points for Loanpad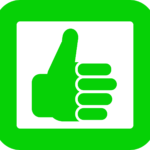 Safety – Loanpad appear to be one of the safer Peer to Peer lenders because of the loan security they offer – low LTV's and senior positions on all loans. Although they are still a very young company so keep that in mind when looking to invest.

Interest Provision Fund – another layer of protection covers lender interest if a loan is late paying (can happen a lot with short term development loans)

Auto-Invest –very easy to invest, and hands off investing once set up

Website – very easy to use and understand

Diversification – funds

automatically

 diversified between loans

Instant, no cost exit – in Classic Account, easy to get out. Only 60 day notice and free exit on Premium Account or 0.5% for immediate exit in emergency.

Financial Conduct Authority – (FCA) Regulated.

Innovative Finance ISA (IFISA) available – Loanpad ISA for potential tax free investing for UK investors
Thumbs Down Points for Loanpad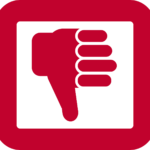 New Lender with no track record – Loanpad have only launched a few months ago, although their CEO is an experienced property lawyer with many years behind him.

Lower Returns – lower risk investments generally mean lower returns. The 5% Loanpad is offering with only 60 days notice to exit free of charge is really very good though.

Single Originator – There is only the single loan originator for now, which could be a potential danger. Loanpad are in the process of bringing more on board though.
Risk Factor – 3/10 – Low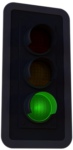 So, is Loanpad really safe? I consider Loanpad to be in the lower end of the risk scale.
Loanpad have very well vetted, well secured, short term loans. However they are still a young company who will need to get a lot more customers from both the lending and the borrowing side before they become profitable.
The main reason Loanpad don't get an even lower risk rating now, is because they are still a young company. Everything else ticks all of the boxes.
As time passes and Loanpad demonstrate their expertise further. I will lower their risk factor accordingly.
Who Can Invest with Loanpad?
U.K. resident investors with a U.K.  bank account and a U.K. address and phone number who can pass the ID checks can invest with Loanpad. Contact Loanpad for further information.
Offers & Signup Links**
Cashback Offer
£50 bonus if you invest into a lending account a minimum of £1,000 within 4 weeks post registration and keep it invested for 1 year
£150 bonus if you invest into a lending account a minimum of £10,000 within 4 weeks post registration and keep this invested for 1 year.
Click here to qualify for Loanpad cashback >>
Open Classic or Premium Account >>
Signup for ISA Retirment Account >>
Loanpad Intro Video

Click here to get my complementary Top 4 Lenders List
Click here to receive a free copy of my P2P Lender Tracking Spreadsheet
New to Peer to Peer Lending?
Learn About Peer to Peer Lending
Ready to Get Started??
Disclaimers:
* My opinions, reviews, star ratings and risk ratings are based on my personal investing experience with the company being reviewed. These ratings are personal opinions and are subjective. You should do your own research before investing any capital and not base investments solely on the opinions published on this site. 
**  Some of the links on this website are affiliate referral links. When you click on these links, I can sometimes receive a commission, at absolutely no cost to you. This helps me to continue to offer new reviews and monthly portfolio updates here on my website. I don't receive commissions from all lenders and it has no effect on my ongoing opinions on lenders. Income on my investments and capital preservation are my main motivations.
Platforms reviewed on this website I am currently investing with, or I have invested with in the past. You can see with full transparency on my Lending Returns page which lenders I am invested with (or have previously been invested with) at any point in time. I am not paid a fee by any of the companies to write reviews, so the reviews are unbiased and purely based on my own personal experiences.
Please read my full website Disclaimer before making investment decisions.