CrowdProperty Review
LAZY INVESTOR RATING
4.5/5
PROS 👍
Great Returns - returns of around 8% on secured assets with good LTV's is rare these days.
Good History - 5+ years in the P2P industry is considered a long time.
Good Loan Flow- good number of loans for this quality coming through per month which means it shouldn't take long to get capital lent out with reasonable diversification.
Cons 👎
Loans Funded Fast - can be difficult to get in to self-select loans, because they are so in demand.
No Secondary Market - once you enter a loan, you're in for the 12- 24 month term.
Auto-Investing Cash Drag - auto-invest portfolio allows maximum 20% of portfolio value to be lent out. So there could be some cash drag at first.
Last Updated on 26th March 2021
by
Mark
7%+ Annual Returns Easily Available By Lending On Secured Property, All With 1st Legal Charge & Low LTV's From Experienced Property Lending Team – CrowdProperty Review + ISA & Projects Info.
What is CrowdProperty?
CrowdProperty (not to be confused with Property Crowd, which is a totally different company) is a UK based Peer to Peer lender specializing in property secured bridging & development loans with low LTV's.
All loans have 1st legal charge on the assets being loaned against. Meaning should the loan default, CrowdProperty's investors are first to get capital repaid once the asset is sold. Before other lenders who may have extended credit with a lower legal charge.
Loans also all have LTV's less than 70% of the starting value of the development site. This means in the event of a default, the site in question would only need to sell at 70% of it's valuation in order to pay back investors funds from the loan.
CrowdProperty is laser-focused on low-risk loans, and benefits from a lending team with over 100 years of lending experience. Loans are vetted very thoroughly, evidenced by the fact that to date, all loans have been fully repaid. No lender has lost money in the 5+ years they have been in business.
Moreover, founders of the company have a wealth of experience in property development, and are quite capable and willing to step in and manage a development to completion and sale, should that be necessary.
Loan flow is very reasonable for loans of this quality, issuing between 5 & 10 loans per month. This means an investor will be able to get well diversified over time and also should be able to distribute a good amount of capital reasonably quickly.
My Latest Experiences…..
CrowdProperty thrived through the COVID19 climate. Most (but not all) projects were paid back on time. There were some delays of course but most loans appear to be almost back to normal now. CrowdProperty offer property secured development loans, all with first legal charge and reasonable LTV's. I continue to feel like the loans they have written are well vetted, and are some of the safer development loans available in the P2P market.
CrowdProperty loans are now filling up faster than ever! I used to complain (before the pandemic hit) that you had to be fast because loans filled up in a few minutes. Now they fill up in seconds. CrowdProperty have benefited big time from the economic downturn with their "safer" loans, and appear to be thriving.
All that being said, I do have loans that are still delayed, but this is to be expected, and each of them has a repayment plan set. Many borrowers have been slower to finish developments because of the obvious challenges the pandemic brought, and therefore need longer to pay their bridging loans back.
My CrowdProperty Strategy.
I've started to increase my investment again with CrowdProperty. For now I'm investing £500 in each loan that I like the look of. With a view to building up to 1% investment in each loan. That will be a large number to have with one lender, but I feel comfortable with CrowdPropetry. The returns can't be beat, that's for sure.
My Overall Experience With CrowdProperty…..
My CrowdProperty lending experience has been good. The initial research I did made me believe that CrowdProperty are a hidden gem in the Peer to Peer lending market, and it appears to be correct. Offering above average returns for safer, medium term loans seems to be a winner.
Transparency is something I am very impressed with. Loan details are typically available at least 1 day before the loan becomes live, sometime earlier. CrowdProperty also do an online webinar a day or so before each loan is released. This allows for a deep-dive in to the loan detail. As well as the chance for investors to ask any questions they may have.
One of the downsides of this kind of loan quality and transparency is that loans go very fast when they are released. The first loan I invested in was for £500,000 total, and it was funded in 3 minutes and 27 seconds of being released. So the word is starting to get out, and investors are flocking to CrowdProperty.
Auto-Invest Available – CrowdProperty Review
Luckily there is now auto-invest available, so if you don't have time to sit glued to the computer when a loan is about to be released, you can invest through auto-invest and be able to get a piece of the pie, as CrowdProperty guarantee all auto-invest accounts will get some of the loan. How much depends on the number of investors trying to get in at the same time.
I have already lent on a few loans, and I intend to expand my investment with CrowdProperty moving forward.
CrowdProperty rates are some of the best in the business for secured loans of this quality. The company already has a good history (5 years is a long time in the P2P industry), so it would be hard to let the opportunity pass.
Visit The Crowdproperty Website
Some versions of Safari Browser have difficulties displaying the Google Charts below for some reason, so if you can't see them, please try another browser (Chrome & FireFox work well).
CrowdProperty Returns
The 10 Golden Rules of Peer to Peer Lending Every Investor Should Know…
Get Your FREE Copy of The Best Peer to Peer Lending Guide & Learn the 10 Golden Rules.
Learn How to Get Started in Peer to Peer Investing Safely & Profitably.
The 

Obvious Investor

– Easy-Info Table© – CrowdProperty Review
Overall Rating*:
(4.4 / 5)
Who can invest:
Loan Currencies:
£
Estimated Return:
6% - 8%

My Annual Return
(Per Lender):
8%
My Calculated XIRR:
Risk Rating*:
4/10 -Low-Medium

Early Exit:
No.
Min. Investment:
£500
Deposit Funds:
By Bank Transfer

Usually same day.
Auto-Invest:
Yes
Manual Invest:
Yes
Lending To:
Agreements directly with borrowers
Loan Types:
Property Bridging & Development Loans
Default Rates:
All Loans repaid so far.
Loans Amortize:
Some do but not all.
Loan Security:
Yes, all loans property secured
with low LTV's & 1st legal charge.
Provision Fund:
No
Time to Invest:
Manual - depends on investor.
Auto-Invest - medium.
Time to Mange:
Manual - Depends on investor.
Auto-Invest - low.
Lender Fees:
No.
Payments Received:
Depending on individual loan.
See review.
Amount Lent:
£50m
Number of Investors:
8,500+
Loan/Dflt Stats:
All loans repaid so far.
Regulated:
Yes: FCA
Location:
Birmingham, UK
Launched:
November 2014
Website:
www.crowdproperty.com
Email:
[email protected]
Telephone:
0020 3012 0161 (UK)
IFISA/IRA:
Yes. ISA
Cashback**:
None Currently
Check For New Offers >>
How to Sign Up**:
Sign Up Here!
CrowdProperty Review – Overview
History
CrowdProperty's Peer to Peer platform was founded in November 2014. To date they have lent around £50m on properties with overall values of £120m. They currently have over 8,500 investors all of whom have been paid back on time. 
CrowdProperty is quite unique in that it has built relationships with a large market of property developers to which it has direct, exclusive access to loans from. This means it doesn't have to pay loan brokerage fees which can be very expensive so overhead and loan costs are kept down for the platform, borrower and investor.
In 2018 CrowdProperty just about broke even, and look to be in a similar situation for 2019. This adds to the stability of the company considering most Peer to Peer lenders are still operating at a large loss.
Regulation
CrowdProperty are authorised & regulated by the UK's Financial Conduct Authority (FCA) with full permissions under FCA number 723959  
They gained FCA permissions in September, 2017.
It's important to note that the FCA is not the same as the FSCS (Financial Services Compensation Scheme), so capital is not protected as it would be in a bank.
Signup Process – CrowdProperty Review
Opening an account with CrowdProperty is fairly easy. Just the usual ID and anti-money laundering checks.
You'll need to send them a copy of your passport or driving license, and a utility bill or bank statement less than 3 months old.
Any resident of the UK or EU who is 18 years old or over can signup with CrowdProperty if they can pass the ID & anti-money laundering checks.
A UK bank account is also required to signup. If you don't have a UK bank account, see my TransferWise review as their Borderless Account might help. 
Deposits & Withdrawals
Deposits are made by bank transfer from a UK bank.
Typically deposits will show up in your account the same or next working day.
Withdrawals are directly to a UK bank and can typically take 1 – 2 business  days.
Time to Become Invested – CrowdProperty Review
CrowdProperty has both manual self-select and auto-invest portfolios available.  If investing manually, loans must be selected and invested into individually. Therefore the amount of time to become invested is purely based on how many loans you want to invest in, and how much capital you want to put into each loan. It will also be based on if you are able to sit by your computer when a loan goes live. And also how quickly you can make a pledge. Loans go in a matter of minutes as mentioned previously.
Something interesting to note here is that you can pledge to a loan without needing to have the capital in your account. Sometime before the loan goes live, CrowdProperty will then contact you and request the funds be deposited into your lending account to cover the pledge. This enables investors to be able to invest in loans quickly without needing a lot of cash sat about in their lending account waiting for loans to become live.
Manual investment is just a case of going to the "View Live Projects" screen, then making a pledge. The screenshot below only shows a fully funded project as I have not managed to take a screenshot of a live loan yet (I'm too busy trying to get invested into them). I'll see if I can snap one moving forward.
Loan Pipeline
One of the things I really like about CrowdProperty's website is the ability to scroll down and see their loan pipeline. This can change, but it gives an idea of what loans are coming, and more importantly, when. So you can plan to be at your computer to grab a piece of them.
As you can see in the screenshot above, there are 5 more loans coming just in October. We also have a couple lined up in November already.
Who are we lending to?
CrowdProperty is a true Peer to Peer platform.  Lenders are lending directly to borrowers who are typically very experienced property developers. Many of whom CrowdProperty knows & trusts as they are return clients who have taken out loans for other developments.
Loan agreements are directly between the lender (investor) and the borrower. CrowdProperty just acts as a middle man, managing loans, payments and debt collection etc. CrowdProperty does add an extra layer of safety with its ability to take over and manage projects to completion and sale, should it be required. This is much better than having to repossess a defaulted property which can take years to gain ownership over and dispose of. Instead developments could be completed and sold in a matter of weeks or months.
Loan Security – CrowdProperty Review
All loans are property secured with low LTV's and 1st legal charge. CrowdProperty provide very detailed information about their loans, including detailed descriptions of the deal and valuations of assets etc. All documents associated with the valuation. Plans, maps and multiple photographs of everything to do with the loan are freely available.
Also available is a copy of the Pre-launch webinar if you were unable to attend it live. There are many launch videos freely available on YouTube if you search for Crowdproperty..
Auto-Invest – CrowdProperty Review
CrowdProperty loans can be invested into automatically if you are not able to sit glued to your computer for each loan release. I have yet to invest through auto-invest but it is quite simple to set up. You just deposit your capital into the auto-invest portfolio, and tell it how much to lend into each project.
A nice feature is; you can choose to "skip next project" which allows you to do due diligence on each project before auto-investing. So if you don't like it, you can skip it.
The only thing I'm not fond of with auto-invest is that it will only invest up to a maximum of 20% or your overall portfolio value. This is not a problem once you get a few loans under your belt, but at first it means you might see a bit of cash drag with auto-invest.
I chose to do select-invest loans at first, then I'll switch to auto-invest once I get a few loans under my belt.
Amortization
Some of CrowdProperty's loans amortize, meaning you receive capital and interest payments every month. Many loans are interest only though, and many are all capital and interest returned at the end of the loan term. Nothing on a month-to-month payment schedule.
This is quite common with shorter term bridging & development loans as it allows the developer to focus on finishing the project without having to find the capital for a large loan repayment each month. It is one of the reasons these loans, although safer and more secure than most, still pay the higher interest rates.
When loans amortize, it typically reduces loan risk compared to a non-amortizing loan, in which nothing is received until the end of the loan period, or only interest is received monthly and then the capital repaid at the end of the loan period.
Selling Loans and Withdrawing Capital – CrowdProperty Review
There is no secondary market, so once you have lent out capital, you will need to stay the full loan term before you are able to withdraw it. The good news is that most loans are less than 24 months, and many are only 12-14 months, so you won't need to wait too long.
Diversification – CrowdProperty Review
With self-select loans, diversification is a manual process so you decide how much you pledge for each loan. With auto-invest, you can set the maximum amount you want to put into a single loan. So you can diversify automatically as much as you choose.
Provision Fund
There is no provision fund with CrowdProperty.
You are relying on their ability to seek out safe profitable loans, and your due-diligence on each loan. Asset security on the loans are very good though so even if a loan were to default, chances are you would still get your money back eventually.
Tax Free IFISA Account
– CrowdProperty Review
The CrowdProperty IFISA (Innovative Finance ISA) was launched in February 2018 for UK residents enabling tax free investments for Peer to Peer lenders.
Website – CrowdProperty Review
CrowdProperty's website looks complicated at first but is relativity easy to use. Once you take the time to look around and study it, everything makes sense and is easy to access.
All of the account information is right there in front of you on the main account screen all laid out in a manner which is self explanatory.
Summary – CrowdProperty Review
Overall I think CrowdProperty's loans are a good option for diversification with high rates achievable for well secured, safer bridging and development loans.
All of CrowdProperty's loans are secured by property, typically with good LTV's, and always below 70% & with 1st legal charge. So even if a loan were to default, you would likely still get your capital back, but it may take a while.
I'll be increasing my investment with CrowdProperty as new loans are issued.
Thumbs Up Points for CrowdProperty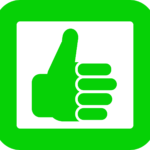 Great Returns – returns of around 8% on secured assets with good LTV's is rare these days.

Due Diligence

 – CrowdProperty's borrower screening is second to none, evidenced by all loans being repaid and no investor losing a penny in 5+ years and almost 700 loans.

Good Loan Flow– good number of loans for this quality coming through per month which means it shouldn't take long to get capital lent out with reasonable diversification.

Good History – 5+ years in the P2P industry is considered a long time.

Company Stable – breaking even is a good sign and adds to the safety of investments.

Tax Free Innovative Finance ISA (IFISA)

 – the CrowdProperty ISA is available for tax free investing.

Financial Conduct Authority – (FCA) Regulated.
Thumbs Down Points for CrowdProperty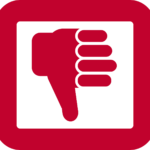 Loans Funded Fast

– can be difficult to get in to self-select loans. This is actually a good point in

disguise

for the company; many investors know how good the loans are and trying to get in. For new investors though, it can be difficult to get invested if you're not sat by your computer and on the ball when a new loan goes live.

No Secondary Market – once you enter a loan, you're in for the term. Typically loans are 12-24 months though so just medium term to wait.

Auto-Investing Cash Drag – auto-invest portfolio allows maximum 20% of portfolio value to be lent out. So there could be some cash drag at first.
Risk Factor – 4/10 – Low-Medium
Is CrowdProperty Safe? I consider CrowdProperty to be in the low to middle area of the risk scale.
Loans are property asset secured with low LTV's, and the company has a good trading history. All loans have been repaid thus far, and no investor has lost money. The company is at break-even and staff have over 100 years combined experience in the property bridging and development arena. The also made it through the COVID pandemic relatively unscathed so I may even give them a lower rating. 
Who Can Invest with CrowdProperty
UK and EU residents with a U.K. bank account can invest with CrowdProperty. Contact CrowdProperty for further information.
CrowdProperty Cashback, Offers & Signup Links**
No Cashback Offers Currently.
Check for New CrowdProperty Cashback Offers >>
Similar Lenders to CrowdProperty
Unbolted, Kuflink, Lending Crowd, Ablrate
CrowdProperty Review
LAZY INVESTOR RATING
4.5/5
PROS 👍
Great Returns – returns of around 8% on secured assets with good LTV's is rare these days.
Good History – 5+ years in the P2P industry is considered a long time.
Good Loan Flow- good number of loans for this quality coming through per month which means it shouldn't take long to get capital lent out with reasonable diversification.
Cons 👎
Loans Funded Fast – can be difficult to get in to self-select loans, because they are so in demand.
No Secondary Market – once you enter a loan, you're in for the 12- 24 month term.
Auto-Investing Cash Drag – auto-invest portfolio allows maximum 20% of portfolio value to be lent out. So there could be some cash drag at first.
Last Updated on 26th March 2021
by
Mark
Disclaimers:
This page is presented for informational purposes only. I am not a Financial Adviser and therefore not qualified to give financial advice. Please do your own research and make your own investment decisions. Do not make investment decisions based solely on the information presented on this website.
* My opinions, reviews, star ratings and risk ratings are based on my personal investing experience with the company being reviewed. These ratings are personal opinions and are subjective.
** Some of the links on this website are affiliate referral links. When you click on these links, I can sometimes receive a commission, at absolutely no cost to you. This helps me to continue to offer new reviews and monthly portfolio updates here on my website. I don't receive commissions from all lenders and it has no effect on my ongoing opinions on lenders. Income on my investments and capital preservation are my main motivations.
Platforms reviewed on this website I am currently investing with, or I have invested with in the past. You can see with full transparency on my Lending Portfolio Returns page which lenders I am invested with (or have previously been invested with) at any point in time. I am not paid a fee by any of the companies to write reviews, so the reviews are unbiased and purely based on my own personal experiences.
Please read my full website Disclaimer & Rules before making investment decisions.