Lending Crowd Review
Is Lending Crowd Safe? Read my unbiased Lending Crowd Review to find out! Based on my personal investment experience with one of the UK's up and coming Peer to Peer Lenders, who still allow bidding on loans. Including the Lending Crowd Self Select Account and Lending Crowd ISA. See review for Lending Crowd cashback offers!
– Review Updated  April 2019
Lending Crowd – is a  medium size Peer to Peer – Peer to Business (P2P/P2B) lender.  Providing loans to businesses around the UK, they have a unique focus. Lending Crowd are the only P2P lender based in Edinburgh, Scotland,  focusing on loans to Scottish businesses.
Offering higher returns (up to 8% on the Self Select Account) on business loans, many (but not all) of which are secured.  Lending Crowd are growing. With great customer service and an average of around 20 new loans per month.  They have a unique offering that I enjoy investing in.
My Actual Lending Crowd Account Growth & Income
See consolidated returns for all lenders here
The Obvious Investo

r – Easy-Info Table – Lending Crowd Review
Overall Rating*:
(3.6 / 5)
Who can invest:
Estimated Return:
5.6% to 8.0% depending on account.
My Actual Return (Per Lender):
8.42%
My Calculated XIRR:
6.53%
Risk Rating*:
5/10 - Medium
Early Exit:
Yes. Loans can be sold.
1% fee on auto invest accounts.
0.50% on self select and ISA under normal market conditions.
Min. Investment:
£100 minimum deposit. £20 per loan minimum investment.
Deposit Funds:
UK bank account 24-48 hours.
Debit card - instant.
Auto Invest:
Yes
Manual Invest:
Yes.
Manual select and auto bid.
Lending To:
Borrowers
Loan Security:
Yes (not all).
Some director guaranteed, some secured on assets.
Default Rates:
Lifetime expected rate 1.52%
Actual 1.41%
Provision Fund:
No
Loans Amortize:
Yes. Most loans amortize.
Any that don't are clearly shown.
Time to Invest:
Quick on Auto-Invest accounts.
Medium on Self Select account.
Around 20 new loans per month.
Loans can also be purchased on secondary market.
Time to Mange:
None (auto-invest). Medium (self select).
Lender Fees:
1% all accounts ongoing lender fee.
When are Payments Received:
Monthly.
Various time throughout the month.
Amount Lent:
£40m +
Number of Investors:
6000+
Loan/Dflt Stats:
Click Here for Stats
Regulated:
Yes: FCA
Location:
Edinburgh, UK.
Launched:
2014
Website:
https://www.lendingcrowd.com
Email:
[email protected]
Telephone:
0131 564 1600 (UK)
IFISA/IRA:
Yes: IFISA
Cashback**:
Yes! Up to £400 Cashback! Click here for further information.
How to Sign Up**:
Sign Up Here!
History
Lending Crowd were launched in 2014 in Scotland. In the 5 or so years they have been in business, they have lent in excess of £40 million from over 6,000 active investors.
Lending Crowd are one of the few lenders left that still offer a loan auction. So we can bid on loans in order to get the best rates. I actually enjoy watching how other people bid on loans. I like bidding at the last minute to get the best possible rate on a loan.
Regulation
Lending Crowd (AKA Edinburgh Alternative Finance Ltd.) are regulated by the UK's Financial Conduct Authority (FCA) with full permissions under FCA number 670991.  They gained FCA permissions in November, 2016. It's important to note that the FCA is not the same as the FSCS (Financial Services Compensation Scheme), so capital is not protected as it would be in a bank.
Signup Process
Opening an account is fairly easy. Just the usual ID & anti money-laundering checks. If they can verify you though one of the UK's credit agencies, you will be approved immediately. If not, you may need to send them a copy of your passport or driving license, and a utility bill or bank statement. Only residents of the UK with a UK bank account can signup with Lending Crowd.
Deposits & Withdrawals
Deposits and withdrawals are made by bank transfer from a UK bank, or from a UK debit card. From a bank account, deposits usually show up in your account the same or next working day. Debit card deposits show up instantly. Withdrawals are only to a verified bank account and typically take 2 – 3- business  days.
Time to Become Invested
Getting invested into the auto-invest accounts is fairly quick, depending on loan supply. Same day typically depending on the level of capital you are depositing. In the manual Self-Select account, it all depends on the loan supply and level of diversification you want. Lending Crowd have a steady new loan flow, between 20 and 30 per month usually, plus they have a good supply of secondary market loans to purchase, so it should be easy to get capital lent out fairly quickly.
Who are we lending to?
Lending Crowd is a true Peer to Peer Platform. Lenders are lending directly to borrowers who are typically small to medium size British businesses. Loan agreements are directly between the lender and the borrower. Lending Crowd just acts as a middle man, managing loans, payments and debt collection etc.
Loan Security
Most of Lending Crowd loans are secured by either director personal guarantees or physical assets. Personally I don't put a lot of faith in personal guarantees as they can be very difficult to collect on.
You can always see clearly with the Self-Select account loans, on each loan screen, if a loan has security. Although it's not as detailed as some lenders as to exactly what that security is.

Default Rates
Current actual lifetime default rates are running at 1.41% against an estimated 1.52%.
Amortization
Most of Lending Crowd's loans amortize, meaning you receive capital and interest payments every month. This reduces the risk of the loan compared to a non-amortizing loan in which nothing is received until the end of the loan period, or only interest is received monthly and then the capital repaid at the end of the loan period. Any loans that are non-amortizing are clearly shown on the loan payment screen of each loan. As you can see on this screenshot, both capital and interest payments a due each month so this loan is amortizing.
Amortization is the paying off of debt with a fixed repayment schedule in regular installments over time. Any loans that are interest only are marked clearly on the Lending Crowd website.
Selling Loans and Withdrawing Capital
There is 0.5% fee for selling loans on the secondary market with the Self-Select account. On the Auto-Invest accounts the fee is 1%.  Under "normal market conditions", loans can be sold and capital withdrawn as soon as loans are sold. In practice this can take anywhere between a few days and a few weeks depending on how many other investors are looking to buy loans from the secondary market.
One thing I've learned from buying and selling loans on the Lending Crowd secondary market (Self-Select account); it is much easier to sell loans that have a return rate higher than the average loan return. When bidding on Self-Select loans, there is an "average rate" that is bid on any loan. Many people bid to the lower end of the return rate spectrum just to make sure they get in to the loan, so these bids will typically come in below the average rates for the loan, and can be difficult to sell on the secondary market. Bids that are in the higher range, above the average rate, are easier to sell.
In the screenshot below you can see the average rate for this loan. To the right of the second screenshot you can see where most of the bids lay.
Getting back to withdrawals, once loans are sold, the withdrawal screen is easy to navigate. There is a £1000 per day withdrawal limit set after account verification, however you can call Lending Crowd for further verification in order to withdraw larger amounts.
Note that funds added by debit card will be returned to the same card.
Diversification
Diversifying into loans in the auto-invest accounts is achieved automatically when funds are deposited.  With the Self-Select account you are responsible for diversification. As Lending Crowd has no provision fund on this manual investment account, you should take extra care to ensure good diversification. The good news is that there are plenty of loans available, plus new loans coming thorough most days, so it should be relativity easy to diversify in to loans at no more than 0.5% of capital in any one loan.
Provision Fund
There is no provision fund from Lending Crowd. Their target rate on Auto-Invest accounts is based on expected default levels, and loan losses under normal market conditions. With Self-Select loans, make sure you diversify correctly as mentioned earlier in order to keep losses low as an overall percentage of account value.
You can see by the screenshot above, I have loans which are late on payments or in arrears with this account. It's not necessarily as bad as it seems yet though. Even though these loans are late, they could (and often do) still catch up with payments. If they don't, defaults are an expected and accepted part of lending. Lending Crowd's team are very experienced at loan recoveries, so there is always a chance down the road that some of this could be returned to my account.
Retirement Account
Lending Crowd offers an Innovative Finance ISA (Lending Crowd ISA) which was launched in February 2017 for UK residents.
Website
Lending Crowd provide good loan information on their website. So we can make an educated decision on how much to lend. And what interest rate we would like for the risk we are taking with the Manual Self-Select Account.
You can see what levels other investors are bidding at. So you can see what rate the bulk of the loan money is sitting at, then place your own bid.
Manual Bid
I usually find when I manual bid the loans, I can get around 1% more than the average rate achieved for the loan. Honestly it's become as much of a game as an investment. However I do have quite a bit of capital invested, and over the last few weeks, I've been able to diversify in to loans to over 360 different businesses, with no more than 0.50% of my capital invested in any one loan. So sticking to the "Prime Directive" with diversification is easy to achieve.
Auto-invest
If you don't have the time, or don't want to manually invest, Lending Crowd do have two auto-invest accounts you can use: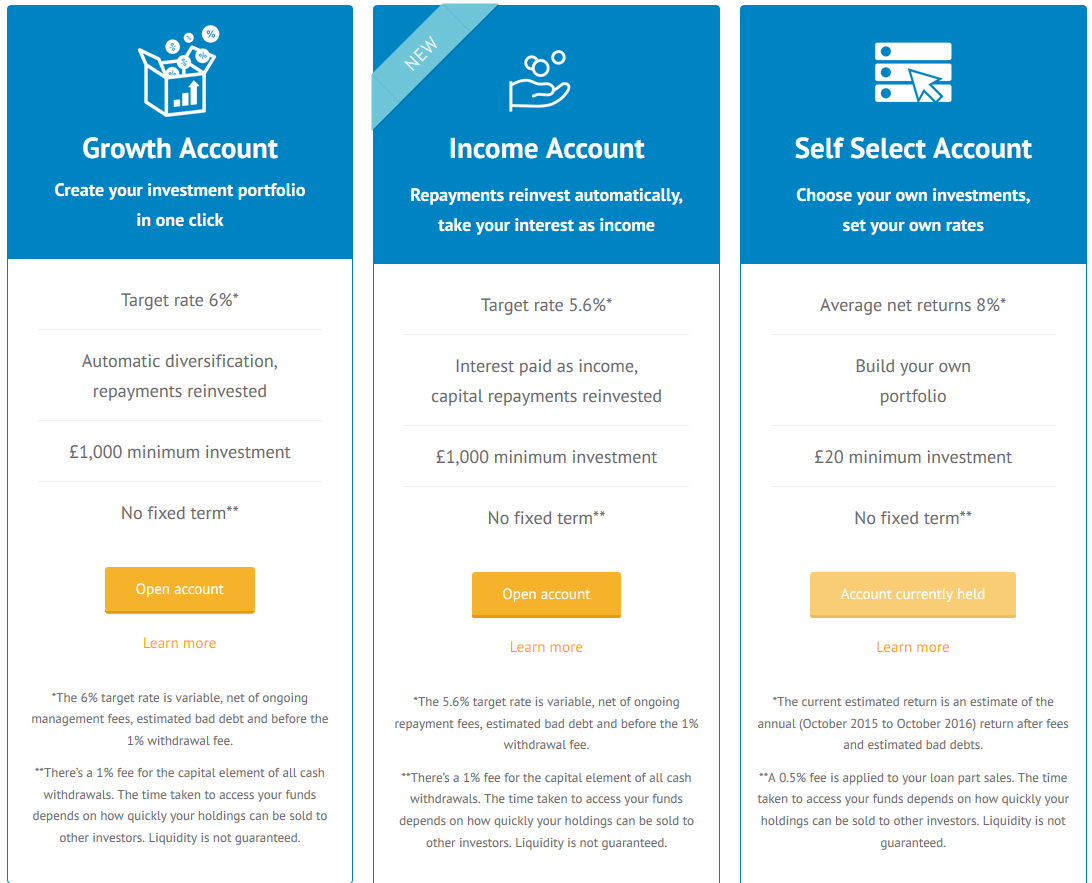 The Lending Crowd Growth Account with a target rate of 6%. And the Income Account with a target rate of 5.6%.  Neither account has any fixed term, however they do charge a 1% withdrawal fee when you want to withdraw your money. I do need to point out here though that there is a 0.50% fee for early exit of loans in the Self Select Account too. If you keep the loans until maturity though there is no exit fee.
If you like the idea of higher rates, plus the lower fee, the Manual Self Select Account does have an auto-bid feature which will automatically place bids on new loans at a predetermined rate for you:
This way it's almost like auto-investing, however you control the interest rate you want to get, and also the diversification level you want.
Summary
Overall I think Lending Crowd is a great company and I hope they keep on growing as they have done so far. I like their friendly, helpful customer service. And the stream of new loans which keep coming through. I really hope that they don't take away the manual Self-Select account (as some of the other P2P lenders have), as this enables me to get the very best interest rates, and it gives me something to do in the morning 🙂
Thumbs Up for Lending Crowd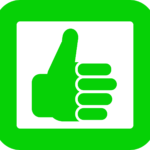 Unique Diversification  – focusing on business in Scotland it can give you options outside of London, enabling you to diversify more.

Auto-Invest –there are auto-invest accounts if you don't have the time to self select loans.

Auto-Bid – if you can spend a little bit of time managing your investments, then using the auto-bid feature should provide a better return than the auto-invest accounts, plus no exit fee if you keep the loans until maturity.

Manual Bid – you can get higher interest rates if you have time to watch the loans as they are live and place live bids.

Website – very easy to use and understand.

Diversification – if you use the Self-Select account, you can be sure that you adhere to the "Prime Directive" and diversify to your own comfort levels.

Low minimum investment – £1000 to start. If your portfolio is still small, it's still easy to invest with Lending Crowd.

Financial Conduct Authority (FCA) Regulated.

IFISA available for UK investors.
Thumbs Down for Lending Crowd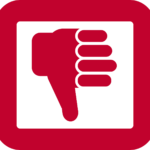 No Provision Fund –target  interest rates are based on an expected default rate. If rates exceed what is expected, returns could be less, or you could lose some or all of your capital.

Smaller Company – with a shorter track record, they haven't had to deal with a financial crisis yet, so we won't know how they fair until the next one.

Exit Fee – Lending Crowd charge a 1% exit fee plus any difference in interest rates for both iterations of their Auto-Invest accounts, and 0.5% for early exit from the Self Select Account. Similar to other lenders so nothing out of the ordinary.

No Quick Access Account – depending on demand, you could have to wait a while to withdraw funds early.
Risk Factor – 5/10 – Medium

Is Lending Crowd safe? I consider Lending Crowd to be in the middle of the risk scale. Even taking in to consideration that some loans are secured, there is no Provision Fund. And they are still a young but growing company.  I enjoy investing through Lending Crowd. I hope they continue on the road they are currently on. TrustPilot reviews give them an average rating. However it's important to note that there are only 5 reviews, and the ones that really take the rating down is from a borrower that got turned down. For investors that's a good thing as it shows they are being picky with who they lend our money to. On Feefo they have a much higher rating based on many more customers feedback.
Who Can Invest with Lending Crowd
Similar Lenders to Lending Crowd
Assetz Capital, Funding Circle, Kuflink, Ablrate
New to Peer to Peer Lending?
Learn About Peer to Peer Lending or Ready to Get Started? See My Where to Start Guide.

* My opinions on ratings and risk rating factors refer to my personal experiences with a company or account. Including factual data such as interest rates, loan types, security, platform history, default numbers etc.


**Disclaimers: I'm not paid by any company to review them, nor am I employed by any of the companies I review. In most cases, I am actively investing my own personal capital through these companies which you can see with full transparency on my Lending Returns page. Some of the sign-up links on this website are referral links. When you click on these links, I may receive a small commission, at absolutely no cost to you. Your support helps me to run this website and continue to offer new reviews and updates.

Which companies are in my Top Peer to Peer Lenders List? Click to Find out!

Please read my full website Disclaimer before making investment decisions.