Unable to recover from the pandemic, Lending Works closes its doors to retail investors in favor of alternative funding sources.
email from Lending Works Received 14/12/2021
Dear Client,
We have an important update about your Lending Works investment. Today we are announcing that we are closing the retail investor product and are commencing an orderly run-off of our outstanding investment portfolio. The main change you will notice is that you will no longer be allocated new loans. Almost all other functionality will continue to work exactly as it does today.
We are grateful for the role you have played in helping us to build the Lending Works platform over the last seven years. Several months ago, we instigated a review of our retail investor product because the peer-to-peer lending market had shrunk significantly in size. To ensure we remain in a position to provide the best experience for loan customers, we must now utilise alternative funding sources. We have notified the FCA of our plans and are committed to maintaining a high level of customer service for all Lending Works customers during this run-off period. Throughout this time, which may take up to five years, we will continue to operate as a regulated business.
What happens now?
Following this announcement, the platform will continue to operate exactly as it does today, except that no newly created loans will be allocated to you. Over time, the total amount of lending by retail investors will run off as loan customers naturally make their repayments.
If you want to invest in loans that other retail investors are selling via our secondary market, you can do so in your 'Lender Settings' in your Lending Works account, then selecting to 'Automatically' invest your money.
If you do not want to invest in loans that other retail investors are selling via our secondary market, you should set your Lending Works account to automatically return your money to your bank account. You can do this by:

Sign into your Lending Works account at lendingworks.co.uk
Once you have signed in, click on 'Lending Settings' in the top left of your Dashboard
On the Lending Settings page, in the first section click 'Manually', in the second section click 'Withdraw repayments (income)' and then choose to receive your money monthly or weekly in the third section.

You will not be able to add more money to your investor account, as this will not be eligible to be matched with existing lending. We please ask that you do not attempt to transfer any further funds within your account.
All customers with money in an investment account who choose to take no action will continue to earn interest at the advertised rate subject to the performance of the portfolio. Loan parts paid back will continue to go back into either your Wallet or the lending queue if you have auto-lend turned on.
All required information remains available on the website (click here for FAQs), and we are as committed to continuing to provide a high level of service as we always have been.
What does this mean?
Earning interest. If you are earning interest on your investment today, you will continue to do so with no changes resulting from this run-off.
Topping up. As of now, no further top-ups to your retail investor account are permitted and would not be used to fund loans. If you have any regular payments set up with your bank please ask your bank to cancel them.
Servicing. We are committed to maintaining the same high level of service to our retail investors and confirm that we do not plan to charge any additional fees to retail investors during the run-off. All service, technology and operations support required for our retail investors will be maintained through the run-off at no cost to you.
Accessing my money. We will maintain the secondary market functionality as it works today to provide customers early access to their money while there remain sufficient investors seeking to acquire loans in the queue. This will work exactly as per the existing terms and conditions, with no changes to associated fees. Where customers have access to funds in their Classic accounts, they will be free to transfer money from their Wallet to their bank account manually or through Auto Income, as they can today.
Protecting my ISA. Customers who have an ISA with Lending Works and wish to retain this money within the ISA wrapper will be required to perform ISA transfers out to another provider when they transfer money away from Lending Works. Please note: funds subscribed in the current tax year (ending 5 April 2022) need to be transferred in full, along with any interest earned on those funds, whereas past years' ISAs can be transferred iteratively.
Continuing to lend. Customers who wish to continue lending against existing retail investor loans will be able to do so through the secondary market, which will be maintained as a feature throughout the run-off. This means that when a customer decides to use the Quick Withdraw functionality as outlined above, the loan part(s) allocated against that money will be matched with available investment in the lending queue. Retail Investors that buy loans through this route will continue to be paid the target rate of return providing credit performance is in line with expectations.
Auto-lend functionality. This functionality will remain untouched, with customer settings unaltered. If you wish to turn on or off the auto-lend functionality, you can log in to the customer portal and change your settings.
Keeping my money safe. We continue to focus on the safety of customers' money as a top priority and will not change our approach to risk or protecting funds by using The Shield throughout the run-off period. To read more about how we manage risk, please click here.
Loan Customers. All existing loan customers will experience no change in their service, and their loans will continue to be safe and supported precisely the way they are today.
Why did Lending Works reach this decision?
Lending Works has been one of the UK's most prominent peer-to-peer lenders, and it is with a heavy heart that we have decided to step away from this market. At its peak, the peer-to-peer market provided billions of pounds of lending a year to personal customers with diverse needs, from financing weddings to car purchases, home improvements and debt consolidations. We are proud to have worked with retail investors like you to make this possible. But the dynamics of the P2P market have changed markedly in recent years, with retail investor participation steadily waning. This has been exacerbated by the Covid-19 pandemic, to the extent that we no longer feel it is large enough to support a mainstream lender such as Lending Works. We now need to utilise alternative funding sources to ensure that we can provide our loan customers with the service they need.
Thank you for being a Lending Works investor
Our retail investor product has generated more than £9.7m of investment returns for our 6,500 retail investors, which is equivalent to an average annual return of 3.8%. Without you, our customers, we wouldn't have been able to achieve this record, so we are very grateful for your custom – thank you once again.
Yours sincerely,
Nicholas, Matthew and Simon
Co-founders and Chairman
Review Below for Historical Record
What is Lending Works?
Lending Works (was) a medium size Peer to Peer lender based in the United Kingdom. Offering up to 4.5% returns, with little to no time required to manage investments.
Loaning capital to consumers for personal loans, debt consolidation, car finance, home improvement, wedding loans and holiday loans among others.
They also offer Individual Savings Account for tax efficient investing; the Lending Works ISA.
My Experience with Lending Works
Before the COVID situation, in my Lending Work Review I saw them as one of the best & safest Peer to Peer lenders in the United Kingdom. Unfortunately they had a hard time through the pandemic. They first had liquidity problems with their access accounts (as did many lenders) and had to freeze lending for almost a year. It appears that they cautiously came out of it and they began lending again on January 4th, 2021.
In February I decided to give them another try. I deposited 10k with them and put it on the market. In April it was still un-invested and on the market earning no interest, so I withdrew it and placed it elsewhere.
Not overly impressed with them at the moment (as you can probably tell from this Lending Works Review) so I am no longer investing with them. Hopefully they'll get their platform together and get back to where they were one day soon. I'll watch and see what happens as I used to really like them, but until I see some light at the end of the tunnel, I be sticking with lenders like Kuflink, Loanpad, easyMoney & CrowdProperty.
Lending Works Review – Detailed Overview
When Did Lending Works Launch? – History
The platform launched in January of 2014. In the time they have been in business, they have lent over £220 million to consumers throughout the United Kingdom.
They currently have over 6,400 active investors, with an average amount lent of £29,000 per lender.
Loans have an average diversification of 508 loans per lender.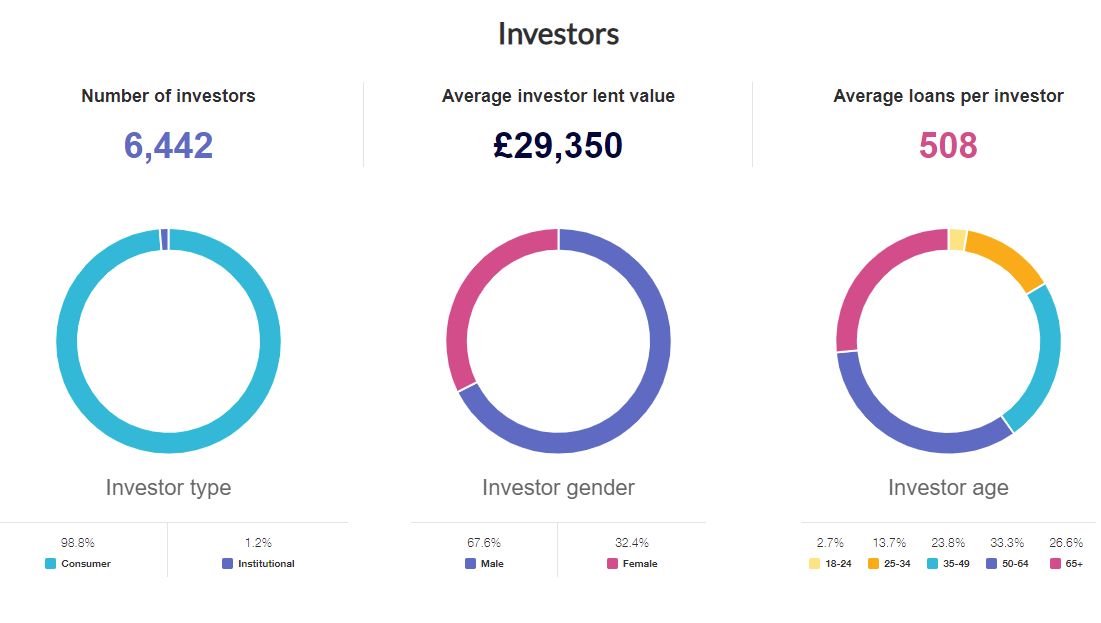 Current statistics always available here.
Is Lending Works Regulated?
They are are regulated by the UK's Financial Conduct Authority (FCA) with full permissions under FCA number 723151. They gained FCA permissions in October, 2016.
It's important to note in this Lending Works Review that the FCA is not the same as the FSCS (Financial Services Compensation Scheme), so capital is not protected as it would be in a bank.
How To Sign-up with Lending Works – Signup Process
Opening an account is fairly easy, whether it's a standard taxable account or the Lending Works ISA.
Just the usual ID & anti money-laundering checks. If they can verify you though one of the United Kingdom's credit agencies, you will be approved immediately. If not, you may need to send them a copy of your passport or driving license, and a utility bill or bank statement. You can read more about specific requirements at http://lendingworks.com
Residents of any European country can signup, however you will need UK bank account details.
If you don't have a UK bank account, see my Wise Borderless Account review for more information on how it may be possible to get UK banking details even if you're not a resident of the United Kingdom.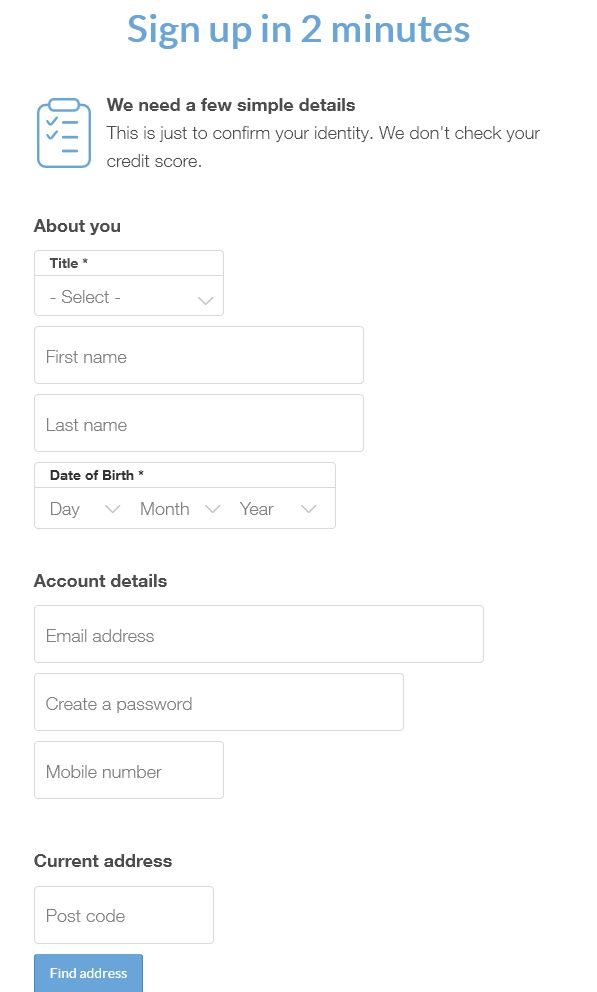 How Can I Make Deposits & Withdrawals? – Lending Works Review
Deposits and withdrawals are made by bank transfer from a UK bank, or a UK debit card.
From a bank account, deposits usually show up in your account the same or next working day.
Debit card deposits are typically the same day, depending on what time you make the deposit.
Withdrawals are only to a verified bank account and typically take 2 – 3- business days.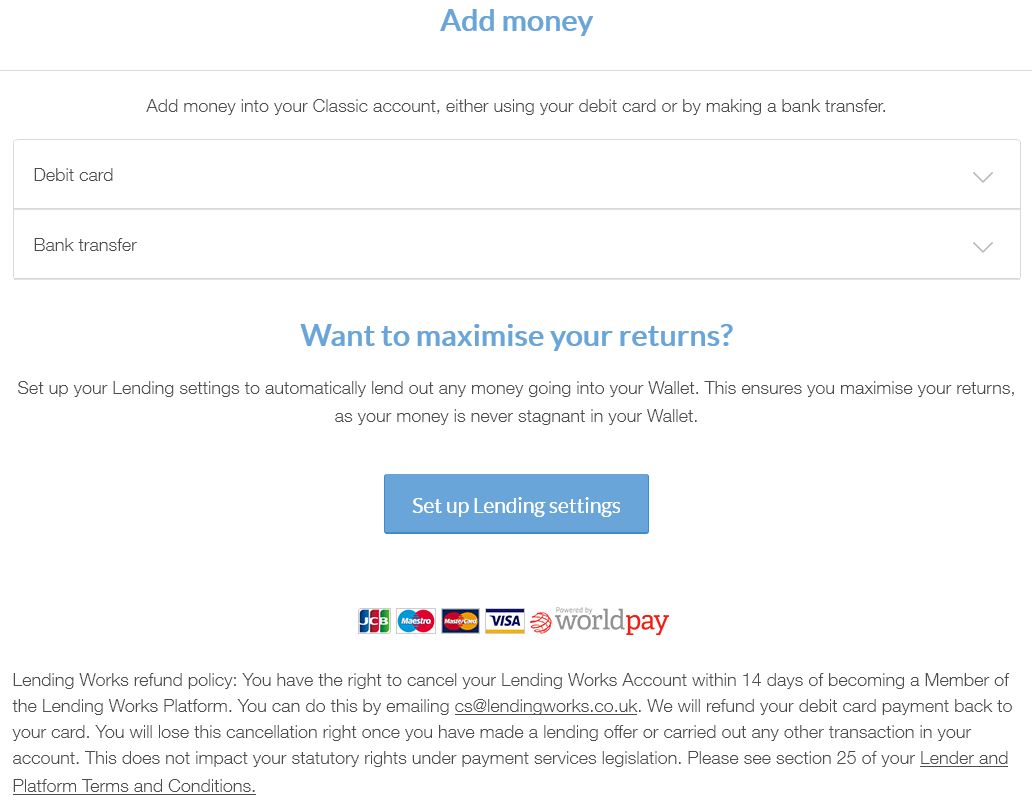 How Long Does it Take to Become Invested with Lending Works?
It can take from a few days, to a couple of weeks to get funds completely invested into loans under normal circumstances. However since the COVID pandemic and as of the time of this Lending Works Review update, it has been taking months to get invested, so your capital can sit there not earning any returns for a long time.
Their loans are in great demand, so there can be a lot of money in the queue before you.
New funds always fall behind reinvested funds in the queue, which is good once you are fully invested as your funds get invested first. But not so good when you first deposit your funds as you have to wait your turn.
Interest is not paid on un-invested funds, so the cash drag can get a bit frustrating at first. Once you're in though, reinvestment is fast.
It's always easy to see from the main account screen what the current matching times are.
Click on the "Offers" drop-down to see what offers are for reinvestment of capital, and what are new offers.
Who are we lending to with Lending Works?
Lending Works is a true Peer to Peer platform. Lenders are lending directly to borrowers. The platform just acts as a middle man, managing loans, payments and debt collection etc.
Loans are provided to consumers for debt consolidation, car finance, personal loans, home improvement, wedding loans and holiday loans among others.
What Assert Security Does Lending Works Offer? – Loan Security
Loans are mostly unsecured personal loans to credit-worthy borrowers, however they are all covered by the Lending Works Shield (discussed further down the review in the "Provision Fund" section).
Default Statistics – Lending Works Review
Current statistics can always be found on their website here. Below is a current snapshot (as of the time of this Lending Works Review)
Do Lending Works Loans Amortize? – Amortization
Generally, Lending Works personal loans all amortize.
Amortization is the paying off of debt with a fixed repayment schedule in regular installments over time. This reduces the risk of the loan compared to a non-amortizing loan in which nothing is received until the end of the loan period, or only interest is received monthly, and then the capital repaid at the end of the loan period.
If you list the loans that your capital is invested in on their website, you can see that both capital and interest are being repaid.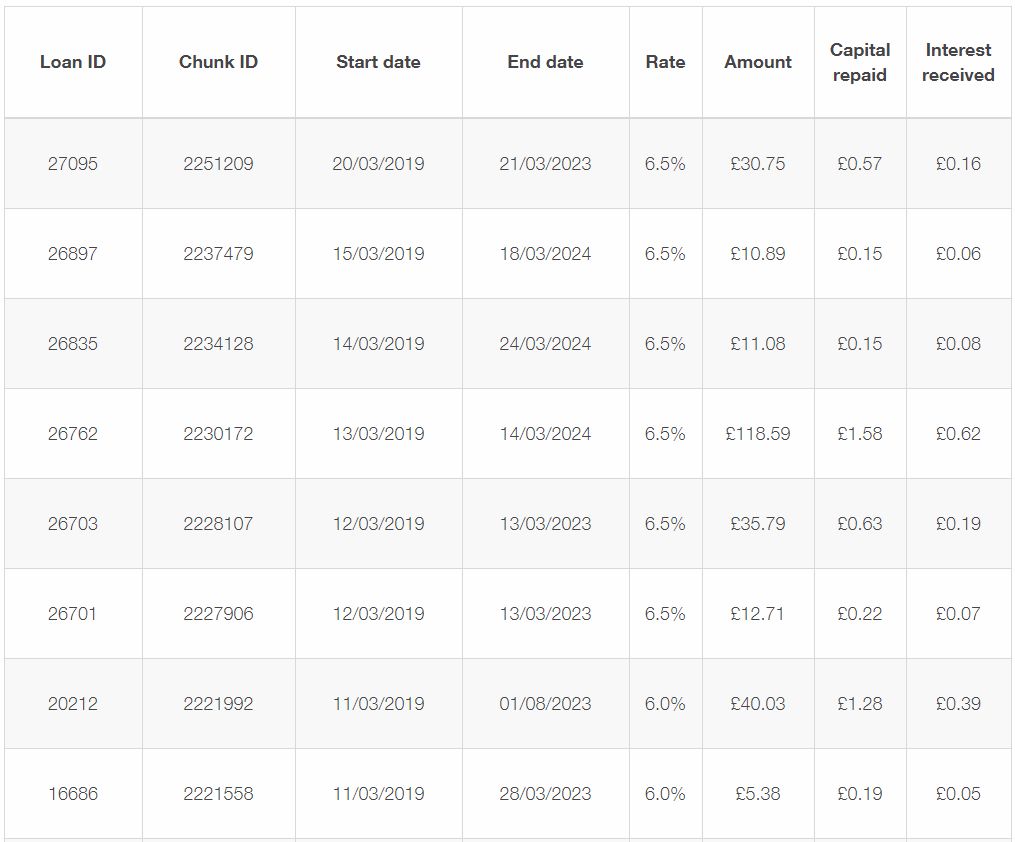 Selling Loans and Withdrawing Capital.
No exit fee in the Flexible Account. In the Growth Account, the fee is the greater of either 0.5% of the amount, or £20 as of the time of this Lending Works Review.
Selling loans and withdraw capital can take anywhere from a few minutes to a few days in normal market conditions.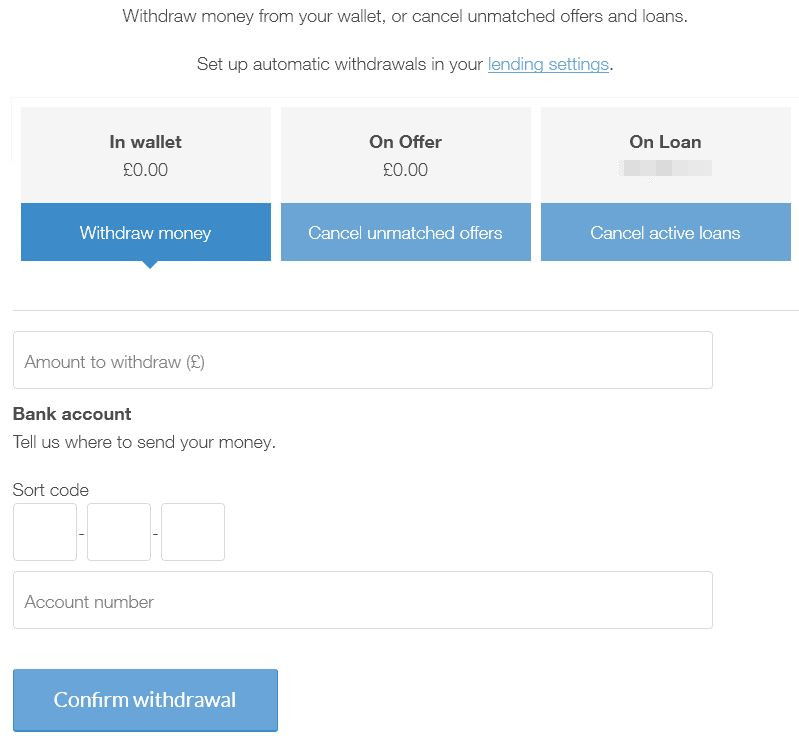 How Does Lending Works Diversify My Investment? – Diversification
Diversifying loans is something the platform does automatically. Because of the way their platform works, diversification is all done in the background.
Diversification is not as important as it is with some other platforms as they have the Lending Works Shield, part of which is designed to diversify risk automatically for all investors. See below under "Provision Fund" for more information.
Does Lending Works Have a Provision Fund?
The Provision fund is called the "Lending Works Shield" and is one of the best in the business. It protects investors from bad debt and defaults in a couple of ways.
The first is it's reserve fund which covers every consumer-funded loan in case of late payments or default.
Another protection beyond the Shield is, if there was a default that the provision fund somehow can't cover, and capital was to be lost, the defaulted investments would be put in to a pool and each investor would be party to that loss.
Pooling loans takes away the focus from a few investors that were part of the loan. Obviously it is beneficial because it spreads the losses between thousands of investors, instead of just a few having to take a big hit.
Another point they like to note is their rigorous borrower screening process and higher credit-quality borrowers.
Does Lending Works Have a Tax Efficient Innovative Finance ISA (IFISA)?
The platform offers an Innovative Finance ISA – The "Lending Works ISA", which was launched in January 2017 for residents of the United Kingdom.
The minimum investment for the Lending Works ISA is £5000 as of the time of this Lending Works Review.
How Easy is the Lending Works Website to Use?
The website is really easy to use. You simply choose which account you want to lend with, the term, then put money into the "Offers" wallet, and that's it!
Don't forget to go to the "Lending Settings" screen and set automatic reinvestment of capital and interest to reduce cash drag.
What Investment Accounts Does Lending Works Offer?
There are two standard lending accounts. The Flexible Account offering 4.0% return for no fee, easy access. The Growth Account which offers 4.5% for loans up to 5 years with a 0.5% early access fee.
It's easy to see the loans you're invested in. Just click on the "View Loans" drop-down from the website main account screen
Then you can see everything you're invested into, plus your balance and average weighted interest rate.
However that's all the information on the loan you get access to. No details on loans at all.
I think that's OK though because as it's all automatic investing through Lending Works, even if you had more information on the loan, what difference would it make because it's not like you had any part in making the decision on investing in it.
Plus everything is covered by the Lending Works Shield which spreads any loan losses between all investors. So no single loan can affect a lenders account substantially.
Summary – Lending Works Review
My experience before the COVID19 epidemic was very positive. Unfortunately they had some major issues with liquidity and defaults through the pandemic which they seem to be recovering from now.
Once they get back on track, Lending Works should be one of the better Peer to Peer lenders in my opinion. But for now, I'm watching from the sidelines until they show they have fully returned from the pandemic. The loan return rate of 4.5% is reasonable if you can actually get your funds lent out. Waiting for months with capital not earning any returns while I wait to become invested is not an option for me at the moment when I can get excellent returns with asset security from lenders like Kuflink, Loanpad, easyMoney & CrowdProperty.
Points to Consider When Investing With Lending Works
Thumbs Up Points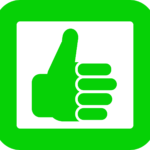 Safety – Is Lending Works Safe? They used to be thought as one of the safest P2P lenders in the United Kingdom. Time will tell if they get back to that status.
Flexible Access – Get free & easy access to capital by using the Flexible account at a return rate of 4.0%. They had liquidity issues through the pandemic (as did many lenders) but Lending Works are cautiously getting back to normal now.
Auto-Invest – means virtually no time managing investments. Just send your money over, decide which portfolio you would like to invest in (3 year or 5 year). Once your money is invested, set the reinvestment switch, and you can sit back and watch the interest come in!
Reasonable Rates – from one of the larger, safer peer to peer companies, the ability to get as much as 4.5% is not bad and in line with other similar lenders.
Website – the website is very easy to use and understand. Some P2P websites leave a lot to be desired.
£100 minimum investment – if your portfolio is still small, or you would prefer to start out slowly, it's still easy to invest with Lending Works
Financial Conduct Authority – (FCA) Regulated.
Innovative Finance ISA (IFISA) – available for investors in the United Kingdom – Lending Works ISA
Thumbs Down Points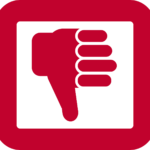 Initial Investment Time – It can take months or more to get your money invested initially (as of the time of this Lending Works Review). Depending on how much money is in line before yours.
Exit Fees – .05% or minimum £20 (plus any difference in rates between current rates and the rates of the loan you are selling) on Growth Account.
Unsecured Loans – many (but not all) loans are unsecured loans given to individuals or businesses, so if things were to go bad, you don't have any collateral.
Visit The Lending Works Website
Obvious Investor Risk Rating*
– 5/10 – Medium
Is Lending Works Safe? I consider them be in the middle of the risk scale considering their current state.
They would get a lower risk rating except for the fact that they did not handle the COVID19 situation well. Plus many of their loans are unsecured. In most market conditions this should be irrelevant, but in a severe situations like the recent pandemic, it came in to play, even with their Shield.
.
Who Can Invest with Lending Works?
Residents of most European countries with a U.K. bank account (see review on Wise Borderless Account) can invest with Lending Works. Contact them for further information.
Lending Works Cashback Offers & Signup Links**
No Lending Works Cashback Currently.
Click here to check for new Lending Works cashback offers >>
Signup for standard account >>
Open a Lending Works ISA account >>
Similar Lenders to Lending Works
Other UK Peer to Peer Lender Reviews
Disclaimers:
This page is presented for informational purposes only. I am not a Financial Adviser and therefore not qualified to give financial advice. Please do your own research and make your own investment decisions. Do not make investment decisions based solely on the information presented on this website.
* My opinions, reviews, star ratings and risk ratings are based on my personal investing experience with the company being reviewed. These ratings are personal opinions and are subjective.
** Some of the links on this website are affiliate referral links. When you click on these links, I can sometimes receive a commission, at absolutely no cost to you. This helps me to continue to offer new reviews & monthly portfolio updates here on my website. I don't receive commissions from all platforms and it has no effect on my ongoing opinions on investments & investment platforms. Income from my investments and capital preservation are my main motivations.
Platforms reviewed on this website I am currently investing with, or I have invested with in the past. You can see with full transparency on my Portfolio Returns page which assets & platforms I am invested with (or have previously been invested with) at any point in time. I am not paid a fee by any of the companies to write reviews, so the reviews are unbiased and purely based on my own personal experiences.
Please read my full website Disclaimer before making investment decisions.