UOWN Withdraw from FCA Register & Now Only Accept High Net Worth or Sophisticated Investors.  – UOWN Review .
The review below is no longer up-to-date as recent changes remove UOWN from the FCA register and have now become unregulated. As such I will see out the term of the remainder of my investments and withdraw from the platform. Although I still qualify to invest through the platform, I choose not to invest with unregulated business in the UK if I don't have to.
Who or What is UOWN?
UOWN is a UK based Crowdfunding Platform specializing in established monthly buy-to-let rental properties and equity development projects. They are a little different to the typical Peer to Peer lender. In fact they are not classed as a Peer to Peer lender at all as they don't offer investments in loans. Instead UOWN are a Crowdfunding platform which offer "co-own" investment opportunities for investors to benefit from.
UOWN offer the opportunity to purchase shares in, and "co-own" properties.  These properties can be equity development properties purchased for refurbishing and eventual sales to realize a profit for investors. The other investments are monthly buy-to-let rental properties which offer a monthly income from rental and the opportunity of capital appreciation when eventually sold on the secondary market.
The 

Obvious Investor

– Easy-Info Table© – UOWN Review
Overall Rating*:
(3.4 / 5)
Who can invest:
Investment Currencies:
£
Estimated Return:
6% - 25%

Target Annual Return
(Platform Number):
13.51%
My Calculated XIRR:
N/A (not enough date yet)
My Current Investment:(click to see amount in £)
See My Investment £
Risk Rating*:
5/10 -Medium

Early Exit:
Active resale market for buy-to-let opportunities.
No early exit or resale market for developments
Min. Investment:
£1
Deposit Funds:
Bank Transfer, Card or Direct Debit
Auto-Invest:
No.
Manual Invest:
Yes
Agreement Structure:
Co-ownership via shares.
Investment Types:
Monthly return buy-to-lets.
Profit share equity developments,
Fixed return equity developments
Default Rates:
None.
Loans Amortize:
N/A
Asset Security:
Development SPVs will own property asset as security
or have a charge over the property.
Provision Fund:
N/A
Time to Invest:
Manual - depends on investor.
Auto-Invest - medium.
Time to Mange:
Manual - Depends on investor.
Investment Fees:
2% Investment Fee.
Payments Received:
Buy-to-lets on 5th day of every month
Developments at the end of term
Amount Lent:
£2.5 million+
Number of Investors:
3,500+
Dflt Stats:
N/A
Regulated:
Yes: FCA - Yes: Appointed representative of
Resolution Compliance
Location:
Leeds, UK
Launched:
2016
Website:
www.uown.co
Email:
anything@uown.co
Telephone:
020 3504 5678 (UK)
IFISA/IRA:
Coming soon.
Cashback**:
None Currently
Check For New Offers >>
How to Sign Up**:
Sign Up Here!
UOWN Review – Overview
Platform History
UOWN's Crowdfunding platform was founded in  2016 in Leeds, UK. To date they have provided investments of around £2.5m on development and buy-to-let rental properties. They currently have over 3,500 investors, all of whom have been paid back as agreed so far. 
UOWN sources many of its properties through its sister company Parklane Group which also owns 50% of UOWN. Founded 40 years ago, the £15m turnover Group owns and operates more than 2,000 student and professional beds across the country. Also based in Leeds, Parklane Group sources and manages most of UOWN's properties. Uniquely integrating both the 'proven performer' property 'hardware' required for investment with UOWN's 'software' in the shape of its online portal.
UOWN & Parklane Group have another special connection inasmuch-as the Managing Director of Parklane Group is the farther of the two founders. Making UOWN a truly family based business with the backing of a very well established company. This for me adds to the stability of the platform.
Regulation
UOWN is a trading name of U Own Exchange Limited, an appointed representative of Resolution Compliance Limited, which is authorised and regulated by the Financial Conduct Authority FRN: 574048  
They gained FCA permissions in September, 2012.
It's important to note that the FCA is not the same as the FSCS (Financial Services Compensation Scheme). This means capital is not protected as it would be in a bank.
Signup Process – UOWN Review
Opening an account with UOWN is fairly easy. Just the usual ID and anti-money laundering checks.
You'll need to send them a copy of your passport or driving license. A utility bill or bank statement less than 3 months old will be required to verify your address.
Any resident of the UK or EU who is 18 years old or over can signup with UOWN if they can pass the ID & anti-money laundering checks.
A UK bank account is also required to signup. If you don't have a UK bank account, see my Wise review as their Borderless Account might help. 
Deposits & Withdrawals
Deposits are made by bank transfer from a UK bank, or by debit card. A direct debit can also be set up though the system to take regular monthly payments from your bank account.
Typically bank deposits will show up in your account the same or next working day. Debit card transactions are credited to your account immediately.
Withdrawals are directly to a UK bank and can typically take 1 – 2 business  days.
Time to Become Invested – UOWN Review
UOWN offer only manual select opportunities at this time. So it will depend on your own diversification rules and amount of capital as to how long it takes to get fully invested. Their deal flow is just a few loans per month, sometimes less. So if you want a lot of diversification, it could take a while. 
How are Assets Legally Held?
UOWN is a co-ownership platform, not a Peer to Peer platform.  When you invest capital you are purchasing a number of shares in a property SPV. Because of limits to the number of people you can have on a title deed, each property you invest in with UOWN is owned by a separate UK limited company (the SPV or Special Purpose Vehicle). 
The share capital in each SPV is held by a UOWN Holdings under a nominee arrangement. Investors in each property hold the beneficial interest in the shares so are entitled to all economic proceeds and the shareholders voting rights on key decisions. This structure makes administering the platform much easier including enabling investors to trade shares on the resale market without needing wet signatures.
What Would Happen If UOWN Were To Go Out Of Business?
The SPVs are all independent of each other and the main UOWN trading business (UOWN Exchange Limited). So if UOWN or any of the SPVs were to go bust the other SPVs would be unaffected. In the case that UOWN were to go bust then there would be two options: either the property asset could be sold and the funds returned to investors, or another entity could be found to administer the SPVs.
Asset Security – UOWN Review
Co-ownership offers a slightly different security risk to P2P loans inasmuch-as you already own part of the property through the SPV. So you're not going to be worried about a loan defaulting and having to repo the property and go through all the legal situation to do that. The main risk to your capital here is that a property loses value while it is in the development stage, and then the targeted profits are not realized. Or rental income is not obtainable at the targeted rate. 
UOWN Investment Types
UOWN currently has three types of investments available to its investors. Each offers a method of profiting from property.
Developments – which are either new

developments

 where land is purchased and

property

is built for the purpose of sale at a profit for investors at the end of the project. Or an already established building is purchased and renovated, usually into multiple homes or apartments.
Resale (buy-to-let) – is another type of investment UOWN offers. This is where an investor can purchase shares in an already established rental property which is already paying rent. The investor can then

benefit

from monthly income (from the rental payment) and also capital appreciation when they exit the investment by reselling shares to other investors (hence the name "Resale").
The other investment option UOWN has is called "Easy Exit". This is similar to the Resale (buy-to-let) product but ads a guaranteed exit at any time with a 3% fee. For specific Easy Exit properties, UOWN guarantees to buy-back shares at current share price. Minus a fee of 3% of the value of the shares. UOWN will buy-back your shares at any time (including while a deal is still funding) and you will typically have access to your money within three working days. This is different from the Resale Market properties where you must list your shares for sale and wait for them to be purchased by other investors."
Auto-Invest
No auto-invest yet.
Platform Fees
UOWN charge a 2% fee to investors on each investment. This is something that is normal in the co-ownership world as companies don't make money from the "spread" (difference in interest rates between what the platform charges the borrower, and what they pay the investor), as many Peer to Peer lenders do, so they have to make money somewhere in order to stay in business. Considering the potential returns, 2% seems very reasonable to me.
Selling Assets and Withdrawing Capital – UOWN Review
The secondary market is currently limited to the "Resale" (buy-to-let) investment type where shares can be sold to other investors, at a premium or a discount, depending on what the market dictates. If you think you may need capital urgently, you can always invest in the "Easy Exit" investment type which would give you access to your money with a 3% discount in an emergency. With "Developments" you will need to wait out the term of the investment until the property is sold. These are typically 12 – 24 month opportunities though, so not the end of the world.
Screenshot of secondary market purchase form. 
Diversification – UOWN Review
Diversification is a manual process as there is no auto-invest yet, so you decide how much you pledge for each opportunity. 
Provision Fund
There is no provision fund with UOWN. As these are not Peer to Peer loans though, you actually own part of the property, so you don't have the exposure to default as you would with a P2P loan. The way you would lose capital here is if a development didn't make the profit which was targeted, or the property value went down drastically while the development was in progress. Or renters couldn't be found for rental properties. Either way I don't think it would ever be a complete capital loss.
What Returns are Possible with UOWN?
Development projects can have targeted returns up to 25%. 
Buy-to-let opportunities can yield a annual rental income of 6% -9% and then offer an extra 5%-7% when the investment is sold providing the property appreciates in value while you hold the shares.
Tax Free IFISA Account
– UOWN Review
No ISA option yet unfortunately. A UOWN IFSA (Innovative Finance ISA) is planned for later in 2020.
UOWN Website 
UOWN's website looks complicated at first but is relativity easy to use. Once you take the time to look around and study it, everything makes sense and is easy to access.
All of the account information is right there in front of you on the main account screen all laid out in a manner which is self explanatory.
You can also click on any investment and see the details of the property.
Summary – UOWN Review
Overall I think UOWN's investment opportunities are a good option for capital diversification with high rates of return achievable for well secured co-ownership investments. 
Whether you're looking for higher returns (up to 25% on development investments) or a monthly income from buy-to-let opportunities, UOWN seem like they can offer a good fit.
Property co-ownership is new to my investment portfolio, but at the first round of due-diligence it seems very promising.
I'll be increasing my investment with UOWN as new opportunities become available and I learn more about how their platform works.
Thumbs Up Points for UOWN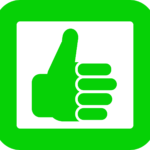 Excellent Returns – annual

returns of up to 25% available with the possibility of 6% – 9% rental income.

Co-Ownership

 – Co-ownership though an SPV means investors already own part of the property in question so no worries about having to repo the property in the event of a loan default as there is with P2P.

Good History – 4+ years in business already. Growing steadily and not taking too much risk makes for a stable platform in the long term.

Backing – backed by 50% ownership from a profitable family owned business with 40 years history in the buy-to-let market (Parklane Group).

Financial Conduct Authority (FCA) Regulated – means that the platform must

adhere

to certain standards on the investments it offers and how it handles investors money.
Thumbs Down Points for UOWN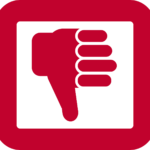 Company Still Small 

– UOWN are still a

relatively

small company, however that doesn't put me off as they have a 4 year history already and are building steadily. There is some element of

sanity

in this approach in

today's

"do it now" economy.

No IFISA – no tax free investing options yet. Plans are in place to offer one by the end of 2020.

No Auto-Invest – You'll need to select your investments manually as they become available.

Low Deal Flow – not many new investment opportunities each month. So if you are looking for high diversification, this could be an issue. I don't worry about diversification quite so much with these types of co-ownership deals as we are not exposed to defaults as we are with Peer to Peer loans.
Risk Factor – 5/10 – Medium
Is UOWN Safe? I consider UOWN to be in the middle area of the risk scale.
Typically a smaller company paying higher returns like this would get a higher risk rating. Because UOWN is a co-ownership opportunity, personally I think the assets offer less risk as they are not exposed to the default factor that Peer to Peer loans are. Don't misunderstand me, there is still risk, but it's more to do with the property market as a whole (valuations) than a single borrower in this instant I believe.
Who Can Invest with UOWN
UK and EU residents with a U.K. bank account can invest with UOWN. Contact UOWN for further information.
UOWN Cashback, Offers & Signup Links**
No Cashback Offers Currently.
Check for New UOWN Cashback Offers >>
Disclaimers:
This page is presented for informational purposes only. I am not a Financial Adviser and therefore not qualified to give financial advice. Please do your own research and make your own investment decisions. Do not make investment decisions based solely on the information presented on this website.
* My opinions, reviews, star ratings and risk ratings are based on my personal investing experience with the company being reviewed. These ratings are personal opinions and are subjective.
** Some of the links on this website are affiliate referral links. When you click on these links, I can sometimes receive a commission, at absolutely no cost to you. This helps me to continue to offer new reviews & monthly portfolio updates here on my website. I don't receive commissions from all platforms and it has no effect on my ongoing opinions on investments & investment platforms. Income from my investments and capital preservation are my main motivations.
Platforms reviewed on this website I am currently investing with, or I have invested with in the past. You can see with full transparency on my Portfolio Returns page which assets & platforms I am invested with (or have previously been invested with) at any point in time. I am not paid a fee by any of the companies to write reviews, so the reviews are unbiased and purely based on my own personal experiences.
Please read my full website Disclaimer before making investment decisions.