Last Updated on 13th September 2021 by Mark
Wise (formally TransferWise) recently brought out its new Borderless Account which could be very helpful for investors who have diversified investments in multiple countries and currencies. It's also great for anyone who travels internationally.
Wise have been around for a while offering international currency exchange and transfer services. They've been known for their low exchange rates and "beating the bank" exchange fees.
In 2017 Wise introduced their Borderless Account, which offers an account similar to a bank account, which seamlessly handles multiple currencies. The Borderless Account enables you to have a separate account in each currency (over 40 available) .
Once you have a Wise Borderless Account, it's easy to activate a currency.
You can receive payments in any of four currencies (EUR, USD, GBP, AUD) into accounts dominated in these currencies. The accounts each have local receiving details (ACH routing for USD – SEPA IBAN for Euros etc.), so for people making payments from countries with these currencies, it's a local transaction.
Foreign Currency Bank Account
So for example, if an investor wanted to invest with a UK peer-to-peer lender who required a UK bank account in GBP, he could use his GBP denominated Wise Borderless Account to move money between the Peer to Peer lenders bank and his own bank. And of course, if you need to do currency exchange, Wise is an expert, and happy to help with that at very low rates.
The same thing applies to people who maybe need to move money to or from US companies, they appear to have a US bank account and can do ACH or domestic wire transfers in to ,or from their Borderless Account.
Free Transfers
Most transfers are free of charge with the Borderless Account. There is a small fee for Ach USD transfers, but it's very low, and some low fees for making payments in a couple of currencies (see below).  Ready for the drum roll? there are no international wire transfer fees! Anyone who regularly moves money between countries (especially in USD) knows how much this can cost. And if an intermediary bank is required, as is the case with most international USD transfers, fees can get really out of hand.
Here are the current fees (Sept 2018)
Debit Card
Another great thing about this account. They provide a debit card. Not that cool I hear you say? However, that's before you realize that it doesn't matter what currency you charge to this card, it will automatically debit the funds from the currency account of the currency transaction was made in, providing you have funds in that currency in that account. If you don't, Wise will automatically do the exchange for you from another currency in your account. It will automatically choose the currency that costs you least to convert, and do it instantly.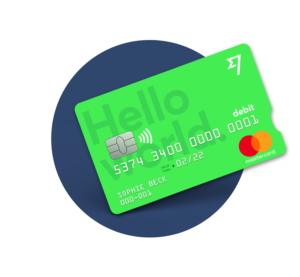 There are no charges for POS payments made on the card. Unless there is currency exchange involved, then you will just pay the standard conversion fees rather than the extortionate fees most banks charge. There is one free ATM withdrawal per month, thereafter a small fee is charged.
Unfortunately the bad news is that our US resident friends can't get the card yet, but Wise say they are working on it so hopefully soon. US residents can still get all the benefits of the multi-currency account though, just not the debit card.
Website
The Wise website is easy to use. Once you've logged in, you are taken to the Activity screen where you can see the last few transactions.
Balances
The balance screen shows you each of the currencies you have activated, and their balances.
Sending Money
Sending money is as easy as clicking on the "Send" button (after clicking on the account). You are also shown your account details in that currency which you can give to people to send money to you.
Recipients
The recipients section enables you to set up and save accounts of people you send money to regularly (in any of the available currencies), or you can set up your own accounts to make transferring money between accounts easy.
Apps
Wise also has handy iOS & Android apps that do pretty much the same as the website does. This enables you to track all of your activities, balances and recipients and even make real-time transfers and currency conversions right from your phone or tablet.
Summary
The Wise Borderless Account is a great addition to your banking portfolio. Having used the account for a few month now, I'm not sure how I did without it. Transfers are just so easy and of course free for the most part. The debit card is just awesome for someone who travels or has investments in different currencies.
Sign up for a free Wise Borderless Account and get free transfer up to $500 when using this link!**
Thumbs Up Points for Wise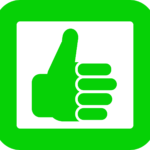 Multi-Currency Account – hold money in up to 40 different currencies

Receive in 4 currencies – receive and send payments in 4 different currencies using local details for each account

No Transfer Fees – for most currencies there are no fees for transferring or receiving money.

Debit Card – Multi-Currency debit card makes it easy to charge in any currency without having to worry about high exchange fees charged by banks.

Easy to Use – the Wise website make it so easy to send money, exchange currencies and check your accounts.

Apps – iOS & Android apps enable almost the same experience as the website, but on your phone or tablet.

Money Stored in Major Banks – because Wise is not a bank, they store any money you have in their accounts in major banks. In Europe for example that means Barclays.

Financial Conduct Authority (FCA) Regulated – Wise are regulated by the FCA in the UK
Thumbs Down Points for Wise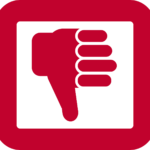 Money Not Covered By FDIC or FSCS – Although money is kept in major banks, if the actual bank (Barclays in Europe) went broke, your money might not be covered. This doesn't worry me at all as I don't use Wise to store large amounts of cash because it doesn't pay interest. I just move an amount of money in as and when required.
Risk Factor – 2/10 – Low
I consider Wise to be a low risk firm. The only thing that is keeping them from a level 1 rating is they don't have FDIC or FCSC insurance. However they are not a bank, so why would they? TrustPilot shows us that customers love Wise.
Who Can Sign Up for a Wise Borderless Account?
Just about anyone can get an account with Wise, as long as you can pass the ID verificaiton and money laundering checks. Even USA residents (except residents of NV and HI for some reason)
Wise lists the following countries that cannot get an account:
Countries that can't get a borderless account
Afghanistan

Brazil

Burundi

Central African Republic

Chad

Congo Republic

Crimea (sub-territory)

Cuba

Democratic Republic of the Congo

Eritrea

Hong Kong

India

Iran

Iraq

Japan

Libya

New Zealand

North Korea

Sevastopol (city)

Somalia

Republic of South Sudan

Sudan

Syrian Arab Republic
US states that can't get a borderless account
Contact Wise for further information.
Offers & Signup Links**
Sign up for a free Wise Borderless Account and get free transfer up to $500 when using this link >>
Last Updated on 13th September 2021
by
Mark
Disclaimers:
This page is presented for informational purposes only. I am not a Financial Adviser and therefore not qualified to give financial advice. Please do your own research and make your own investment decisions. Do not make investment decisions based solely on the information presented on this website.
* My opinions, reviews, star ratings and risk ratings are based on my personal investing experience with the company being reviewed. These ratings are personal opinions and are subjective.
** Some of the links on this website are affiliate referral links. When you click on these links, I can sometimes receive a commission, at absolutely no cost to you. This helps me to continue to offer new reviews & monthly portfolio updates here on my website. I don't receive commissions from all platforms and it has no effect on my ongoing opinions on investments & investment platforms. Income from my investments and capital preservation are my main motivations.
Platforms reviewed on this website I am currently investing with, or I have invested with in the past. You can see with full transparency on my Portfolio Returns page which assets & platforms I am invested with (or have previously been invested with) at any point in time. I am not paid a fee by any of the companies to write reviews, so the reviews are unbiased and purely based on my own personal experiences.
Please read my full website Disclaimer before making investment decisions.
**Please read our referral policy for more information on referrals & affiliate links.